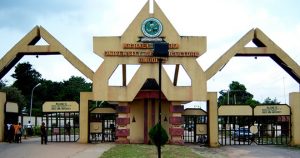 Today, you and I will quickly take a look at the topic "How to Calculate MOUAU Aggregate Score 2023/2024".
This has become very necessary as a result of the conclusion of the Joint Admission and Matriculation Board Examinations for the  academic session. Currently, all candidates have seen their results and can now proceed to start preparing for the Post UTME for the current academic year.
In case you have not seen the JAMB cut off marks for MOUAU for the  academic session, you can quickly see it in the link below.
MOUAU Cut Off Mark For The Academic Session | JAMB & departmental Cut Off Marks
Therefore if you are among those that have been searching for answers regarding [how to calculate mouau screening result, how to calculate jamb score, how to calculate bsum aggregate score, mouau screening calculation, how to calculate absu post utme score, mouau jamb cut off mark for all courses, about mouau, departments in mouau, How to Calculate MOUAU Aggregate Score 2023/2024], then you are not alone.
Nonetheless, the intricacies involved with the calculation of the MOUAU aggregate score for the academic session will be discussed here today.
Without wasting much of your time, lets head there right away.
How to Calculate MOUAU Aggregate Score
HOW TO CALCULATE MOUAU AGGREGATE SCORE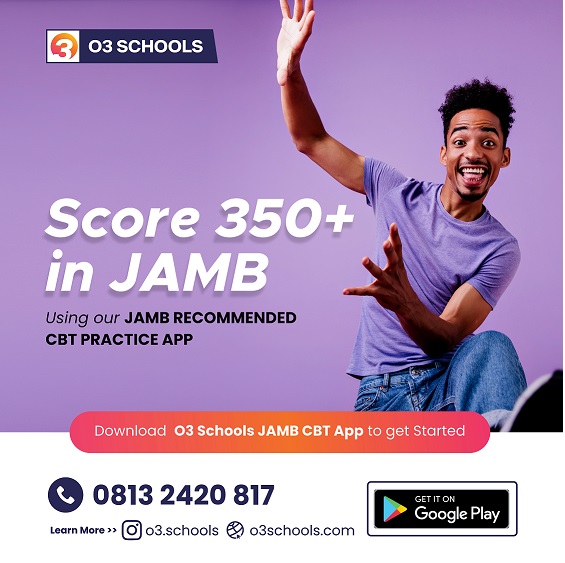 CLICK HERE TO DOWNLOAD JAMB APP NOW
DOWNLOAD O3SCHOOLS WAEC APP  AND ACTIVATE TO BLAST WAEC. CLICK HERE NOW
When calculating MOUAU aggregate score, three areas are considered. they are;
O'LEVEL
A1 – 6
B2- 5
B3-4
C4-3
C5-2
C6-1
And maximum is 30 points, then split to 20 through multiplication by 2/3.
2. Post UTME 
The Post UTME is split to 30 marks using 0.3 as the multiplier.
3.JAMB
The candidates JAMB score will be divided into 8
For a better understanding, lets use Treasure as a case study.
Assume Treasure score 250, her score will be 250/2= 31.25
Maths B2-5, English A1-6, Biology B2-5, Physics C4-3, Chemistry A1-6, Total gross points for O'Level is = 25, the score is then multiplied by 2/3 ie 25 x 2/3= 16.7. She score 55 in her Post UTME and it is multiplied by 0.3 ie 55 x 0.3= 16.5
Therefore, Treasure's aggregate score is the sum of the three scores ie JAMB + O'Level + Post UTME which is 31.25 + 16.7 + 16.5= 64.45.
That's the much we can take on the topic "How to Calculate MOUAU Aggregate Score".
Thanks For Reading
O3SCHOOLS TEAM
MOUAU POST UTME Form  Mouau.edu.ng | MOAUA Latest News
MOUAU School Fees For New & Returning Students
MOUAU Direct Entry Screening FormIs Out | Apply For MOAUA DE Now
MOUAU Postgraduate Admission Form  Out | How To Apply Easily
MOUAU Postgraduate School Fees 2 | MOUAU Postgraduate Latest News
Updated MOUAU Postgraduate Courses  | MOUAU Postgraduate School Fees
MOUAU Post UTME Result  | How To Check Your Post UTME Result Easily
MOUAU Admission List  | 1st Batch & Direct Entry Admission list Out
Michael Okpara University Of Agriculture Umudike MOUAU Part-Time Degree Admission Form
MOUAU Part-Time Degree CEC Admission List
MOUAU Acceptance Fees  | MOUAU Acceptance Fees Portal  & Guidelines
MOUAU Pre-Degree Admission Form Is Out | MOUAU Pre-degree Portal
MOUAU Supplementary Post UTME Form  | Form Fees & Screening Dates
MOUAU Pre-Degree Admission List
MOUAU Postgraduate Admission List
MOUAU Post UTME Past Questions. PDf's & Answers |  MOUAU Post UTME Exam Focus
https://www.mouau.edu.ng | MOUAU Official Latest News Update & Portal
MOUAU Academic Calendar  Is Out | MOUAU Latest News & Gist
Updated List Of Courses Offered In MOUAU | Micheal Okpara University Of Agriculture