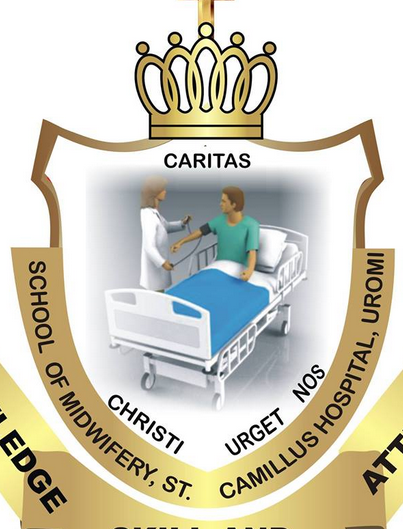 If you have been searching for St Camillus Hospital Uromi School of Midwifery Form 2020/2021, then you are not alone.
Midwifery is the health science and health profession that deals with pregnancy, childbirth, and the postpartum period (including care of the newborn), in addition to the sexual and reproductive health of women throughout their lives. In many countries, midwifery is a medical profession (special for its independent and direct specialized education; should not be confused with the medical specialty, which depends on a previous general training). A professional in midwifery is known as a midwife.
A 2013 Cochrane review concluded that "most women should be offered midwifery-led continuity models of care and women should be encouraged to ask for this option although caution should be exercised in applying this advice to women with substantial medical or obstetric complications." The review found that midwifery-led care was associated with a reduction in the use of epidurals, with fewer episiotomies or instrumental births, and a decreased risk of losing the baby before 24 weeks' gestation. However, midwifery-led care was also associated with a longer mean length of labor as measured in hours.
Applications are invited from suitable qualified candidates for admission into the Basic Midwifery programme of the School of Midwifery St. Camillus Hospital Uromi for 2020/2021 Academic Session.
PROGRAMME
1. School of Midwifery: Candidates must have completed Nursing education in an approved school of nursing.
ADMISSION REQUIREMENTS
Candidate must be a Registered nurse with Nursing and Midwifery Council of Nigeria.
He / She must possess at least five (5) credits in WASC, SSCE, GCE or NECO which should include Physics, Chemistry, Biology, Mathematics, and English Language at not more than two (2) sitting.
Combination of WAEC and NECO Results is not accepted
Candidates must not be below the age of 18 Years
METHOD OF APPLICATION
Application form for School of Midwifery is obtainable on payment at the school.
Interested candidates should purchase the form for a non refundable fee of 10,000 from the school secretary's office at the school premises.

Forms are sold for N10,000 – Payable into ZENITH BANK P.L.C UROMI
ACCOUNT NUMBER: 1014047326
ACCOUNT NAME: SCHOOL OF MIDWIFERY, ST CAMILLUS HOSPITALM UROMI
See Flyer for more information!
ENTRANCE EXAMINATION
DEADLINE
16th January, 2021.
For more clarification and request, kindly call us.
That's the much we take on the topic "St. Camillus Hospital Uromi School of Midwifery Form 2020/2021".
Thanks For Reading
O3SCHOOLS TEAM