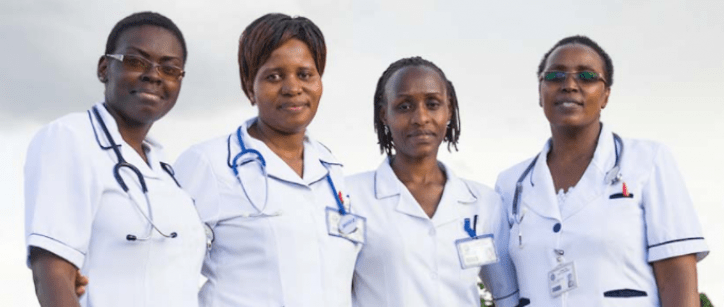 If you have been searching for Nigerian Army College Post-Basic Midwifery Form 2020/2021, then you are not alone.
Applications are invited from the general public into the Post-Basic Midwifery Programme of the Nigerian Army College of Nursing, Yaba, Lagos, for the 2020/2021 academic session.
Admission is open to Military, Para-Military personnel and civilians
Nigerian Army College Of Nursing Post-Basic Midwifery Admission Form 2020/2021
Requirements
Candidates must satisfy requirement (ai and iii) as stated above and;
Must be a Registered Nurse (RN) with at least six (6) months working experience
Candidates must possess a current practicing licence
Duration
18 months for the Post Basic Midwifery Programme.
Method of Application
Application forms can be obtained from the Registrar's office on Payment of the sum of a non-refundable fee of N5000 naira only
DATE OF SELECTION INTERVIEW:  7 – 11 September 2021
NOTE: Candidates shall be responsible for their accommodation, transport and feeding throughout the period of the selection interview.
For further enquiries call: 08109942812, 07088632730 (call only during working days from 10 am – 4 pm)
Closing Date
Completed application forms must be returned to the college with photocopies of your credentials a week before the selection interview.
 
APPLICATION Deadline
FOR FURTHER INQUIRIES, CONTACT THE FOLLOWING NUMBERS

: 
08035735051, 08189800178, 08023709423 (Calls only)
DISCLAIMER

:
The College hasn't authorized anyone directly/indirectly to act as an admission agent, neither is the admission form to be filled online.
That's the much we can take on the topic "Nigerian Army College Post-Basic Midwifery Form 2020/2021 ".
Thanks For Reading
O3SCHOOLS TEAM
RELATED POSTS
UNTH Post Basic Cardio-Thoracic Nursing School Admission Form 2020/2021
UNTH Post Basic Ophthalmic Nursing School Admission Form 2020/2021
UNTH Post Basic Peri-Operative Nursing School Admission Form 2020/2021
UNTH School of Nursing Admission List 2020/2021 | The Complete Guide
UATH Post Basic Intensive Care Nursing School Admission Form 2020/2021
UBTH School Of Nursing Admission Form 2020/2021 | See Complete Guide
EKSUTH School of Nursing Admission Form 2020/2021 | Complete Guide
ATBUTH School of Nursing Admission Form 2020/2021 | Complete Guide
Lagos State University Teaching Hospital LUTH School of Biomedical Engineering Admission Form 2020/2021
Lagos State University Teaching Hospital LUTH School of Medical & Psychiatry Social Work Admission Form 2020/2021
Lagos State University Teaching Hospital LUTH School of Anaesthetic Technician Admission Form 2020/2021
Lagos State University Teaching Hospital LUTH Diploma in Health Information Management Admission Form 2020/2021
LUTH Community Health Officers Course Admission Form 2020/2021
LUTH School Of Midwifery Admission Form 2020/2021
LUTH Post-Basic Nursing Admission Form 2020/2021
LUTH School of Nursing Admission Form 2020/2021
LUTH Basic Dental Nursing Admission Form 2020/2021