How To Do Nimc Registration And Get It Very Quickly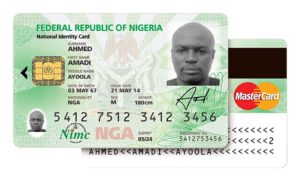 If you have been searching for How To Do National Identity Card Registration And Get It Very Quickly, national identity card registration centres, national id card online registration, how long does it take to get national id card in nigeria, can i register for national id card twice, temporary national id card, national identity card registration centres in ogun state, nimc check tracking id, national identity card registration centres in ibadan, then you are in the right place.
The issue of Nimc registration has been on for ages.
A lot if people complain that they have registered and not gotten theirs for a long time.
In fact, it seems like it never comes.
Have you taken a ratio of the number of people that have registered for the National identity card to those who have gotten theirs?.
You will discover that the ratio is very poor.
This is why I set out to write this article.
The reason why it takes so long to come out for some people is majorly because of the way they go about theirs.
However, if you follow me closely today you will do yours and get very quick and in no distance time.
But before that, there is a body responsible for producing National Identity cards for the citizens.
That body is called National Identity Management Commission (NIMC).
Nevertheless, before I begin, you will need to submit anyone of the following documents.
These documents are called supporting documents.
Supporting Documents For Nimc Registration
I choose to begin with this because this is about the easiest you can get among the supporting documents for National identity Card registration.
This is about the easiest document you can get when it comes to National Identity Card Registration.
Everyone was born one day and as such, everyone should have it.
Well if you don't, you can also use another document in its place.
This document is called "Affidavit for Age Declaration" sworn from an High court.
Although, if you insist on using the birth certificate, there is a way you can get it easily.
Go to any teaching hospital near you and get yours done.
The price may be very high thou but only you can decide if it's worth it.
Anyway, the age declaration is much cheaper as you can it done with just N200.
Old National Identity Card
On Jan 15, 2017, the Federal Government sent a broadcast.
The broadcast stated that old National Identity Card will be cancelled.
Of course, this is to accommodate the new National Identity Card registration.
This means that you can present your old National Identity card for the new National Identity Card registration process.
This is obviously your Permanent voters Card (PVC) or Temporal Voters Card (TVC).
They can both be used as means of identification.
You can provide any of them when doing your National Identity card Registration.
As you can see, it stated that the driver's license must be valid.
Expired Driver's license will not be accepted.
Government Staff Identity card
Certainly, if you are a worker in any government establishment, you will certainly have an Identity card.
This Identity card is usually issued by the Government and it can therefore be used as a means of identification.
Valid International Passport
The validity period of international passport is 5 years.
Although the government has stated they want to increase the validity to 10 years.
In contrast  to 2017, validity period was 10 years while extra 5 years was given for the renewal.
In any case, you can provide this document for your National Identity card registration.
State Of Origin Certificate
As the name implies, it's a certificate you get from the sate showing you are from the state showing you are form that particular state.
Let me quickly give you a tip.
If you are going to get this certificate, take at least N3000 and learn how to speak your language very well.
Therefore lets head to the topic of discussion on "How to do national identity card registration and get it very quickly".
Step By Step Nimc Registration Process
As I have resolved to take this article like am teaching a green horn, you will understand every bit of it.
Go to the NIMC official website by clicking here……………..
You will be granted access to the enrollment form.
Input all your details correctly.
Print out the summary sheet with a 2D bar code and National Identity card registration number.
Proceed to the enrollment center.
At the center, the enrollment officer will scan the printed 2D Bar code. This is done to retrieve information from the data base .
Preview and Verify completely before confirming the enrollment data on the system to avoid errors.
Then submit any of the supporting documents described above.
After which a head shot photograph, signature and all your finger prints will be taken. ensure you smile on the photograph so your I.D card will be fine.
WARNING:- Ensure they capture your fingerprints completely.
If they don't, your national identity card registration process will be in vain.
Then, two slips will be forwarded to you immediately acknowledging a successful registration.
The slips include
NIN slip indicating your completion of the enrollment
Transaction slip.
List Of Enrollment Ceters
Before I round up, there are NIMC registration centers across all 36 states of the federation.
If you will like to see where exactly they are, use the link here.
In conclusion, after following all of the above steps correctly, your national Id card should be ready in less than 6 months.
But do you know you can hasten this process?
Use the comment box, if you want to know about.
That's the much I can take on How To Do National Identity card Registration and get it very quickly.
I hope this helps.
Please sharing is caring.
O3schools Team
You may also want to read
Western Union Money Transfer | How Send and Receive Money Easily