If you have been searching for MAUTECH Post Utme Exam Screening Date 2023/2024, mautech post utme closing date, mautech yola post utme screening of 2023/24, www.mautech.edu.ng/student portal, when will mautech release admission, mautech returning student portal, mautech result checking portal, mautech calendar 2023, modibbo adama university of technology, yola post utme 2023 then you are not alone.

This is one of the most commonly asked questions by aspirants of MAUTECH year in , year out as alot of students are already geared up in preparation for the the post utme and continuous delay or postponement of exam dates/shifting of deadlines which is very common in the Nigerian educational system bores students out.
So to keep students informed is why we have created this topic so as to keep them in check for the proper time for the post utme exam as well as how to adequately prepare for the examination and come out successful which is the goal of everyone reading this blog post right now.
MAUTECH Post Utme Exam Screening Date 2023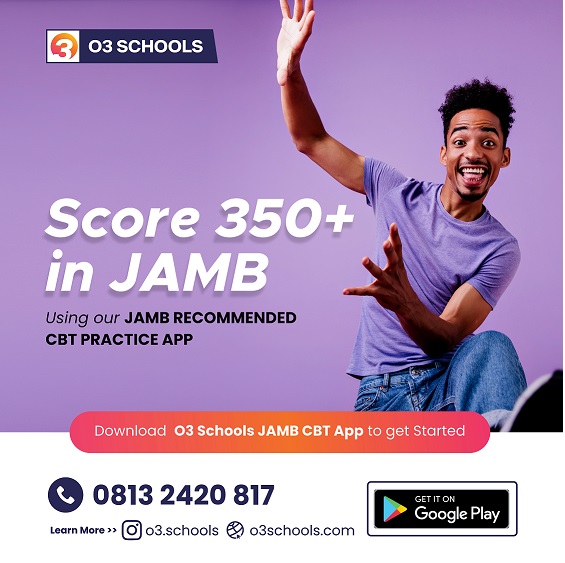 CLICK HERE TO DOWNLOAD JAMB APP NOW
DOWNLOAD O3SCHOOLS WAEC APP  AND ACTIVATE TO BLAST WAEC. CLICK HERE NOW
Candidates who made Modibbo Adama University, Yola as their MOST Preferred Choice of the institution (First Choice) are advised to register and submit their documents online (No physical presence for the screening/submission of documents is required please) through our website mautech.edu.ng
We are likely going to have the MAUTECH post utme exam to be around ending of this year or early next year at least for now.
Candidates are advised to click on the link to message on whatsapp to get the official MAUTECH Post-UTME Past questions and Answers. This will help you prepare adequately for the screening exercise. CLICK HERE now to get yours for just N2000

To get the exact date for the post utme Exam, kindly BOOKMARK this page and keep checking it from time to time as we will update it immediately it has been announced.
MAUTECH Cut Off Marks for Admission
Candidates who scored a minimum of 160 points in UTME Exams and have five relevant O'level credits [including Mathematics and English language) are eligible to register into 100 level.
However, candidates who did not choose MAUTech as their first choice can also register for the online post UTME screening after:
Change the institution to MAUTech from JAMB platform (Change of institution);
Notify the change to MAUTech (your JAMB Reg. No. and Phone Number are required ) via the following email address: [email protected].
Waite for a response from MAUTech to enable you to proceed on registration for the POSTUTME online screening.
Tips On How to Pass MAUTECH Post UTME
I will strongly advice that you put God first… Whatever you believe in should be at the forefront. You cant do it alone without God.
Ensure You practice past questions. Message us on whatsapp to get your schools past questions for just N2500 flat rate.
You need to understand the importance of setting your goals and targets right. Yeah, you need to set a limit in terms of what you need to score in POST UTME exam.
You can take advantage of the very numerous post UTME lectures that are conducted all over. Year in year out, you can decide to attend lecture centres that have taken it upon theirselves to groom students to succeed in post utme for the particular academic year.
Get to the post Utme exam hall on time and avoid anything that can disorganize you. You need to stay focused.
That's the much we can take on the topic "MAUTECH Post Utme Exam Screening Date ".
Thanks For Reading
O3SCHOOLS TEAM
MAUTECH School Fees Schedule For Both New & Returning Students
MAUTECH Postgraduate Admission Form Out | How To Apply Easily
MAUTECH Postgraduate Courses  | MAUTECH Yola Postgraduate Fees
MAUTECH Post UTME Form  Is Out, Mautech,Edu,ng | MAUTECH Latest News
MAUTECH Cut Off Mark  | JAMB & Departmental Cut Off Mark
MAUTECH Admission List | MAUTECH 1st, 2nd, 3rd, 4th Batch & DE Admission List Out
Modibbo Adama University of Technology MAUTECH Direct Entry Screening Form
List Of Courses Offered In MAUTECH, Yola | Modibo Adama University Of Technology
MAUTECH Acceptance Fees | MAUTECH Acceptance Fees Portal & Guidelines
MAUTECH Postgraduate School Fees | MAUTECH PG Courses & Fees
Modibbo Adama University of Technology MAUTECH Pre-Degree Admission Form
MAUTECHYOLA Post UTME Past Questions, PDf's & Answers |  MAUTECH Post UTME Exam Focus
MAUTECH Academic Calendar  | MAUTECH Calendar For All Programmes & Resumption Date
www.mautech.edu.ng | MAUTECH Official Latest News Update  & Portal