Today, you and I will quickly talk about the topic "BASUG Part-Time Degree Admission Form 2019/2020 Released | Apply For BASUG Part-Time".
This has become necessary as a result of the very many emails we have been receiving from several of our sites visitors concerning when the BASUG Part-Time Degree Admission Form 2019/2020 will be Out as well as how to go about the application.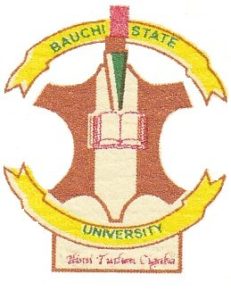 Nonetheless,if you happen to be among those that have been searching for answers to [basug part time form 2019, basug jupeb form 2019/2020, basug jupeb and part time portal, basug part time school fees, basug part time 2019/2020, Basug jupeb latest news, unn jupeb cut off mark, unnjupebexam date, BASUG Part-Time Degree Admission Form 2019/2020 Released | Apply For BASUG Part-Time], then you can see that you are not the only one.
However, you shall get all the information you have been searching for right here on this blog.
BASUG Part-Time Degree Admission Form 2019/2020 Released | Apply For BASUG Part-Time
Applications for admission into the 2019/2020 Academic Session for the Bauchi State University Gadau (BASUG) Part Time Degree Programs are hereby invited from suitably qualified candidates.
The BASUG part time degree will run for a period of five (5) to (6) years. All lectures for the part time studies will be conducted between weekends or from Fridays, Saturdays and sometimes Sundays.
Further, the program may cover vacations. All intending applicants who may not have had the opportunity to be admitted into the regular program will now have the opportunity to earn their various degrees.
Additionally, Working class candidates can have a golden opportunity to earn a university degree, if they avail themselves to grab this opportunity. .
The same curriculum with the regular
Flexibility
The same lecturers/experts
Best quality teaching and research personnel
World class state of the art facilities in our new campus
The same degree managed and approved by the same senate
National University Commission (NUC) approved
Entrepreneurship and Computer applications training
(A) Five (5) Years  Part-Time Program
WAEC/NECO Senior Secondary School Certificate (SSSC), General Certificate of Education Ordinary Level (GCE O' Level), National Technical Certificate/National Business Certificate with Credits in five (5) relevant subjects obtained at not more than two sittings. A credit in O' Level English Language is required for all courses.

(B) Four (4) Years (Extended / Part-Time) Program
Nigeria Certificate in Education (NCE) with at least Merit in two core/Teaching subjects, GCE 'A' Level, OND/HND in relevant areas with at least Lower Credit or Academic Diploma from recognized Universities are required in addition to (A) above.
BASUG Part-Time Courses.
Faculty of Social and Management Sciences
1. B.Sc. Accounting
2. B.Sc. Business Administration
3. B.Sc. Economics
4. B.Sc. Political Science
5. B.Sc. Public Administration
6. B.Sc. Sociology
Faculty of Arts and Education
1. B.A. Arabic
2. B.A. Islamic Studies
3. B.A. Linguistics
NB: All candidates are requested to note that all part-time programmes are resident at Yuli Campus of the University, Bauchi.
a. All interested candidate should visit our website at www.basug.edu.ng and generate Remita Retrieval Reference (RRR) and follow the instruction for making payment;
b. Interested candidates for the Part-Time degree programmes should pay the sum of Five Thousand Naira (N5,000.00) to BASUG;
c. After making the payment candidates are to return to the BASUG website and follow the instructions on how to download the application forms and submission instructions.
Deadline: Not Specified.
That's the much we can take on the topic "BASUG Part-Time Degree Admission Form 2019/2020 Released | Apply For BASUG Part-Time".
Thanks For Coming Around
BASUG Admission List 2019/2020 | BASUG 1st, 2nd, 3rd, 4th Batch & DE List Out
Bauchi State University (BASUG) Remedial Admission Form 2019/2020 Out | Apply
BASUG Post UTME Form 2019/2020 Is Out Online, basug.edu.ng | BASUG Admission News
BASUG School Fees 2019/2020 For New & Returning Students
BASUG Cut Off Marks 2019/2020 | JAMB & Departmental Cut Off Marks
Bauchi State University Gadau BASUG Academic Calendar 2019/2020
Bauchi State University Remedial Admission Form 2019/2020 Out | Apply
BASUG Acceptance Fees 2019/2020 | BASUG Acceptance Fees Portal 2019 & Guidelines
Bauchi State University Gadau BASUG Part-Time Academic Calendar 2019 For 2018/2019 Academic Session
BASUG Post UTME Past Questions, Answers & PDF's | 2019 BASUG Post UTME Exam Focus
Updated List Of Courses Offered In Bauchi State University, Gadua (BASUG)
BASUG Part-Time Degree Admission Form 2018/2019 Released | Apply For BASUG Part-Time