This Post on the 40 best qualities of a good politician will expose you to all you need to know to become a successful politician.
Several people have been asking me the following questions;
How do I become popular in politics?
What are the qualities of a good politician?
How do I become a good politician without a law degree?
How can I be a good politician?
What do I have to study to become a good politician?
What are the qualities that successful politicians portray?
The answers to all these questions are centered around this greatest topic of all time on "40 Best Qualities Of A Good Politician".
If you have ever wondered about the qualities a good politician should posses, then you are in the right place.
Likewise, if you are interested in politics or already a politician and want to know the qualities of a good politician, then your search has ended.
Before you and I head to the 40 best qualities of a good politician, lets see some definitions of related terms.
What Is Politics?
Merriam Webster Dictionary defines politics as activities that relate to influencing actions and policies of  a government or getting  and keeping power in government.
Likewise, it is also defined as the work or job of people who are part of a government.
Who Is A Politician?
Also, according to Merriam Webster Dictionary, a politician is someone who is active in government usually as an elected official.
Furthermore, it is also defined as a person experienced in the art or science of government.
Politicians play a very key role in our lives.
They make efforts to improve their primary constituencies and people's welfare.
Politicians represent the hopes and aspirations of every individual in their constituencies as well as their interests.
Are you already in politics and do not know the qualities to showcase to make you stand your ground in your school, community, constituency or country.
Then, the following 40 best qualities of a good politician will do you enough good.
When I say skillful here, I didn't mean Lionel Messi dribbling players on the field with the politician as Messi and the masses as the players.
What I mean here is that a good politician knows how to handle a set of people or different individuals.
Therefore, He understands the tides and knows what to say at all times.
One of the best qualities of a good politician is the ability to read human emotions and reply in way that doesn't offend the governed.
Remember this instant right "Woman Go And Die" by the then Governor of Edo state Comrade Adams Aliyu Oshiomole right?
That wasn't a good quality at all as he acted out of anger that instant.
Although, he quickly knew what to do to make the woman happy again by employing her to work for the state government.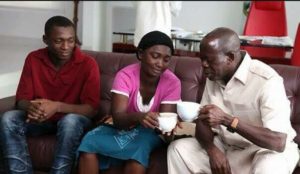 A good politician must be skillful in terms of his/her dealings with different individuals.
Another good quality of a good politician is intelligence.
This doesn't necessarily mean academic excellence.
It's more of being smart and proactive in dealing with situations.
Although, Academic excellence is also vital.
A good politician must be experienced.
It doesn't mean that you must have crossed a particular hurdle before.
You need to read about others that have sat in the same position or been in the same situation that you now find yourself.
You need to know how they fared in that situation.
Likewise, you need to stay informed about past histories and about present happenings to be able to flow well with the tide.
A fine quality of a good politician is the ability to set goals and achive them.
Therefore, any good politician's goal must be SMART.
It must be Specific, Meaningful, Achievable, Realistic and Time bound.
Honesty is one of the best qualities of a good politician.
It is often said that the most free person in the world is the one who has nothing to hide.
Tell a lie once and all your truths becomes immediately  questionable.
Likewise, the greatest advantage of speaking the truth and being honest is that you don't have to remember what you said.
Honesty is a very expensive gift and it doesn't manifest in cheap people.
If you want to be a god politician, you must have the quality of honesty.
God fearing quality of a good politician is almost related to being honest.
Once you fear God, you will eschew evil and be honest.
I saw a post on Washington times and I feel I should share it.
The founding fathers established a nation under God.

Ruled not by arbitrary decrees of kings or the whims of entrenched elites but by the consent of the governed.

Theirs was the vision of a striving, God fearing, self reliant people.

Living on the sunlight of justice and breathing the bracing air of liberty.
One of the best qualities of a good politician is the God fearing factor.
John Adams once said "power always thinks that it is doing God's service when it is violating all His laws.
Meanwhile, I will conclude with this point with the words of Jerry Kalwell.
I hope I live to see the day when as in the early days of our country, we won't have any public schools.

The churches will have taken over again and Christians will be running them.

What a happy day that will be.
The world is waiting for leaders who are God fearing and can instill discipline in the lives of the citizens.
A good politician must have love in his heart.
He must have love for his immediate family likewise every other individual he is governing.
Barack Obama once said that "For our journey is not complete until our wives, mothers and daughters can earn a living equal to their efforts.

Likewise that our journey is not complete until our gay brothers and sisters are treated like anyone else under the law.

For if we are truly created equal, then surely the love we commit to one another must be equal as well.
I will shy away from the gay part though. But what he was saying in essence is that we should see everyone as equal to the other and treat them with love.
A good politician should have this profile.
Birthplace——-Earth
Race————-Human
Politics———-Freedom
Religion——–Love
If you have this profile, then you are on your way to being a good politician.
A good politician must have a trustworthy personality.
Truth is like an eraser.
It gets smaller and smaller after every mistake.
It is like a paper and once it's crumpled, it cannot be perfect again.
Therefore, as a good and promising politician, you need to exhibit a trustworthy personality.
This is so because respect will be earned, honesty will be appreciated, trust will be gained and therefore, loyalty will be returned.
A good politician must be able to make decisions.
He must not be one that makes a permanent decision for a temporary emotion.
We all know that decisions are the hardest things to make.
This comes especially when it is a choice between where you should be and where you want to be.
Every decision brings with it some good, some bad, some luck and some lessons.
Anyway, the only thing that is sure is that indecision steals many years from many people who wind up wishing they'd just had the courage to leap.
Therefore, one of the qualities of a good politician is decision making.
He/She Makes promises And Keeps Them
One of the best qualities of a good politician  is the ability to keep his promises.
It is often what people will remember you for after a long time.
It is very imperative to know that people with good intentions make promises you can't keep.
So don't lie, don't cheat or make promises you can't keep.
In fact, people don;'t respect someone for making a promise.
The respect those who keep their promise.
Good Politicians don't say something except of course they mean it.
A good politician is faithful and effective.
A good politician candor's and practices what he preaches.
He accepts responsibilities for his actions and words.
He is very reliable.
In contrast to a good politician, a bad politician will use his/her powers as an end in itself.
After taking the oath of office with God's holy book with numerous thanksgiving services, he will use  his power to accrue wealth to himself and his family alone.
Nevertheless, a good politician uses his office for public good.
One good quality of a good politician is that he/she becomes the image of their creator.
He runs away from things that will make God and mankind angry.
A good politician derives joy in serving people and not doing away with public funds.
He/she should have high regards for morality.
A good politician has the qualities of displaying a good essence of characters and qualities ranging from believes, values, skills and traits.
A good politician must have integrity.
He/she must be well educated and posses technical skills to handle subjects as policies , projects, plans, fiscal matters, ideas and budgets.
Good politicians are good administrators.
They must posses good administrative skills to be able to make laws and policies that will better their communities.
A good politician must also posses the quality of being disciplined.
Likewise, a good politician must have quality knowledge about the primary constituencies where he is contesting an election.
Therefore, He must have up to date information about events that has happened in the past.
A good politician gives back.
By gives give back, I mean he understands that community service is all about giving back to the community.
A good politician must have no criminal records in the past.
He must have a long standing track of achievements for his community.
For example, George Tawlon Manneh Oppong Ousman Weah was a Liberian player.

He played well for his club and country

He was regarded as one of the greatest African Players of all time  and one of the best forwards of  his generation.

George Weah as he was fondly called was named FIFA World Player of then year and won the Ballon'dor.

He has recently been elected as president of Liberia.
That's what I am talking about.
He has given to his country fame and pride and they have returned the gesture.
He  must be able to give consistent effort in the little task of services, social reforms, kindness or sacrifice in day to day life.
A good politician has the quality to make it a point of responsibility to develop and make life better for people.
He/she must be able to find and analyze problems in their constituencies and find best solutions to them.
A good politician learns from his mistakes and criticism and tries to better them.
They use their talents, experiences, integrity, honesty, skills, challenges and constraints with a positive effect that they can have in touching other human lives.
A good releases hat power is a product of collective action.
A good politician recognizes that power of team work, mutual respect and understanding.
One other fine quality of a good politician is loyalty and commitment to his parties vision and mission statements.
Qualities Of A good Politician – Build Trust
A good politician chooses a party or belong to a party with the most patriotic, brilliant and skillful ideas.
A good politician is always at the beck and call of people and always ready to listen to anybody.
They lead by example and teach their citizens or followers the benefits of political responsibility and democratic values.
A good politician has the great quality of meeting with his people and attending to their needs always.
He doesn't only appear when it's closer to an election date or period.
Finally, the last quality I will discuss today is that a good politician always comes to work for his primary constituents  and not to work against them.
That's where I will draw the curtain on the 40 best qualities of a good politician.
Furthermore, Greatness is within the grasp of any politician who practices most of these qualities of a good politician.
This Article was first ever written by Owolabi Mijioyime Ojo ThankGod when he was the Secretary General Of Nigerian Universities Engineering Students Association [NUESA], University Of Benin.
Finally, Please remember that SHARING Is CARING.
Follow us on Facebook @o3schools.
Thanks For reading
Read Also