Today, you and I will quickly talk about the topic titled "Shell Nigeria Sabbatical Attachment For University Lecturers 2020/2021"
This has become necessary as a result of the very many emails we have been receiving from our site subscribers concerning when the Shell Nigeria Sabbatical Attachment For University Lecturers 2020/2021 will be out as well as how to go about the application.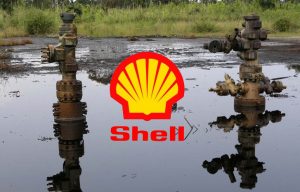 Nonetheless, you shall get all the information you have been searching for right here on this blog or in our subsequent articles which can be found by clicking here.
Shell Nigeria Sabbatical Attachment For University Lecturers 2020/2021
Shell Petroleum Development Company (SPDC), Nigeria's oldest energy company, is now accepting applications for its 2020 Sabbatical Attachment. The ideal candidate should be a Senior Lecturer and above.
The sabbatical attachment offers University lecturers from the rank of Senior Lecturer and above an opportunity to undertake research or other activities that would contribute to Shell Companies in Nigeria
It also offers them an avenue to acquire industry-related experience and lectureship at any of the SPDC JV centers of Excellence (CoE)
Duration
12 months (non-renewable)
Teams / Discipline 
Top 10 Law School Scholarships For International Students | UK Law Scholarships 2020"
Top 10 Colleges In Louisiana 2020/2021 | Best Colleges In Louisiana 2020/2021
Top 10 Medical Schools In Texas 2020/2021 | Medical Schools In Texas Requirements 2020
Top 10 Colleges In Wisconsin 2020/2021 | Best Colleges In Wisconsin 2020
Top 10 Engineering Schools In Ohio 2020/2021 | Top Biomedical Engineering Schools In Ohio 2020
Environment: Impact Assessment, Biodiversity, Environmental Management, and Ecotoxicology/Biostatistics.
External Relations: Social Performance – Social Impact Assessment and GMoU Implementation.
Community Health: Consultant Obstetrics & Gynecology and Pediatrics.
Exploration: Geology and Geophysics.
Oil Spill Response: Groundwater Remediation and Mangrove Re-planting & Management.
UniBen CoE: Geology and Petroleum Engineering.
Nigerian Content Development: Process and Project Engineering.
How to Apply for Shell Nigeria Sabbatical Attachment for University Lecturers.
Interested and qualified candidates are expected to submit the following:
A duly signed one-page application letter stating team/discipline of interest.
A Curriculum Vitae including, applicant's phone number, email address, as well as three referees with their contact information.
A titled one-page summary of how the candidate intends to add value to the SPDC's business during the 1 2-month sabbatical attachment.
Scanned copy of the data page of the applicant's international passport or National Driver's Licence.
All documents should be sent to [email protected]
Important Information For Applicants
Applicants should not send any additional document apart from those listed above.
Applications from persons who have previously benefited from the sabbatical leave attachment in any Shell Companies will not be considered. Applicants must have relevant teaching and practical experience in indicated disciplines. Only shortlisted candidates will be contacted.
Closing Date
22nd Of September 2020.
That's the much we can take on the topic "Shell Sabbatical Attachment For University Lecturers 2020/2021".
Thanks For Reading