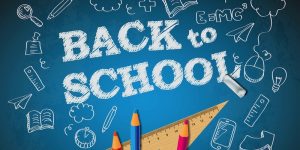 If you are a student in any of the tertiary institutions in Nigeria, you must have searched for Resumption Date For All Schools In Nigeria 2020 [Universities including both federal, State and Private, Polytechnics & Colleges Of Education]. The holiday has become very boring especially for those who have not learned any skill prior to the break. The coronavirus Pandemic has hit the world so hard recording several deaths both home and abroad. As at the time of writing this post, 3.68million cases have been confirmed with as many as 258,000 deaths all over the world while coming down to our beloved country Nigeria, over 6000 cases have been confirmed with over 90 deaths.
With these alarming figures, it, therefore, becomes unsafe to re-open schools for students to resume because we all know how students behave. Aside from their natural behavior, it will be difficult to practice social distancing as well as other health guidelines. This is the reason why schools has not resumed yet.
I am sure by now you must be wondering why I am beating around the bush, but of course, you will understand that it is very important to do so. However the latest news emerging from the minister of education in Nigeria is that schools for now still have to be shut down and below is the latest.
This post will gift you answers to;
When will school start?
When are going back to school?
Back to school date in Nigeria
Starting date for all schools
New school resumption date
When will school reopen in Nigeria?
Coronavirus updates from the federal ministry of education
New school academic calendar
Is there going to be a new curriculum/scheme of work?
Categories of Schools'
All Nursery primary schools
Secondary Schools
National Open University
Private and public universities
Polytechnics and college of education
Resumption Date For All Schools In Nigeria 2020
LATEST UPDATE

:
Because of second wave of covid 19, school resumption has been postponed indefinitely.
CLICK HERE TO PROCEED
SCHOOL REOPENING

The Presidential task force on COVID 19 has announced that as from the October 12th, schools can reopen. The only reason why your school has not opened is because of the squabble between the federal government and ASUU.
AKSU RESUMPTION DATE
Authorities of the Akwa Ibom State University (AKSU) has announced the resumption date for the completion of the first semester, 2019/2020 academic session.
All Final Year 3/4, 4/5, 2/3 Students are resume for the completion of first semester lectures and examinations on Wednesday 23rd September, 2020 while all Year 2 and Year 1 Students are to resume on 22nd October, 2020.
AKWA IBOM STATE SCHOOLS RESUMPTION DATE
The Akwa Ibom State government has directed Primary, Secondary and Tertiary institutions in the State to commence the process of school resumption on the 21st of September, 2020 .
The decision according to the Statement signed by the Commissioner for Information and Strategy, Comrade Ini EmemObong was taken during the State Executive Council meeting held on Friday in Government House Uyo, the State capital.
1. Primary schools are to commence processes for the resumption of schools for primary six pupils only, on 21st September, 2020 to prepare them for the common entrance (exit examinations). Additionally, the State Government will make face masks available to all primary six pupils only at resumption.
2. Public Secondary Schools to reopen on the 28th of September, 2020. While, private secondary schools are to commence their processes for resumption on 21st September, 2020, provided they comply with the COVID-19 protocol and review same with parents.
3. The Akwa Ibom State University will commence the processes of resumption on 21st September, 2020.
4. College of Education, Afaha Nsit, is to reopen on 21st September, 2020.

5. Akwa Ibom State Polytechnic, Ikot Osurua will resume on October 5, 2020.

Signed:
Comrade Ini Ememobong
Honourable Commissioner
Information & Strategy
Akwa Ibom State
GATEWAY ICT RESUMPTION DATE
Sequel to the announcement of the State Government that educational institutions should resume for academic activities as from September 21st, 2020 the management of Gateway ICT Polytechnic in its recent meeting decided that students in the college are to comply with the directive without further delay to this end students all students are to resume in phase as from Monday 21st of September, 2020
Please note that the use of face mask and hand -sanitizer is mandatory in line with the safety protocol on COVID-19, Gateway, ICT Polytechnic, Saapade maintains a "No facemask and hand sanitizer, No entry" Policy.
Furthermore, all outstanding 2019/2020 first semester examinations would be concluded upon resumption between the 21st and 26th September 2020. Additional information will be passed across to the students as and when due.
Members of the Gateway ICT Polytechnic community are advised to adhere strictly to the directive
TASUED RESUMPTION DATE
The Management of Tai Solarin University of Education,ijagun , Ogun State is aware of the desire of our students to resume full academic work which in Compliance with the Ogun State Government directive that Tertiary Institutions should resume on Monday, 21st of September, 2020.
In Compliance with the directive therefore the University Management has commenced general fumigation and other necessary steps in line with NCDC established COVID 19 protocol to ensure a safe environment on resumption.
The management wishes to assure all Parents/Guardians, Students, and the general public that all necessary
COVID 19 protocol, as stipulated by the NCDC, are being put in place to ensure a safe environment for our students as well as visitors to the institution when academic work resumes.
To this end, we implore our teeming student populace and other stakeholders to await further announcements regarding the resumption of academic work.
DELSU RESUMPTION DATE
This is to inform the University Community, particularly staff and students that management at its special meeting held on Thursday September 17th 2020 has decided as follows:-
The university would re-open in phases as indicated hereunder.
a. Monday 5th – Saturday 31st October, 2020: Postgraduate graduating (400 & 500 Lv) And 100 Level Students would resume for academic activities for completion of the second semester with two weeks for revision And two weeks examination.
b. Monday 2nd – Monday 30th November, 2020 : 200 & 300 level students including diploma students would resume with two weeks of revision & two weeks of examination.
All members of the staff are to resume work immediately in preparation for the resumption of academic activities schedule for Monday 5th, October 2020.

Please note that all category of staff are to resume work at 8:00am And close by 4:00pm
MAPOLY Resumption Date & Other Important Dates.
In compliance with the State Government's directive on resumption of academic activities, the Academic Board of Moshood Abiola Polytechnic, Abeokuta has approved Monday, 21st September, 2020 as a date for reopening of School for in-person academic activities.
Meanwhile, in preparation for the first semester examination, 2019/2020 academic session, all National Diploma students, Full-time and Part-time, are expected to begin their course revision, practical, workshop and studio works from Monday, 21st September to Saturday, 3rd October, 2020 from 8: am to 12noon (Mondays to Saturday).
All Higher National Diploma students, Full-time and Part-time, are expected to feature as above from 1: pm to 5: pm (Monday to Saturday). Hence, no National Diploma Students should be available on the school premises by 1: pm.
Similarly, all Returning National Diploma and Higher National Diploma students, Full-time and Part-time, (i.e terminal classes) will commence their first semester examination for the 2019/2020 academic session from Monday, 5th – 17th October, 2020 while all Fresh National Diploma and Higher National Diploma students, Full-time and Part-time will start from Monday, 19th – 31st October, 2020.
Any Student who is yet to complete his/her registration is enjoined to do so before the commencement of the examination, as no students would be allowed into the examination halls without being fully registered.
Students are therefore advised to acquaint themselves with the revised 2019/2020 academic calendar as the second semester for the 2019/2020 academic session begins on Monday, 2nd November, 2020.
Abraham Adesanya Polytechnic (AAPoly) Resumption Date for Completion of 1st Semester 2019/2020
Sequel to the latest phasing of lockdown occasioned by the Corona virus outbreak in the Country and the pronouncement of re-opening of schools including tertiary institutions by the Ogun State Government against 21st September, 2020, the management wishes to inform the Polytechnic community of its readiness to align with the government's directives to reopen Abraham Adesanya Polytechnic for academic activities.
Meanwhile, the management is on top of the plans to ensure safe re-opening of academic activities in accordance with the Nigeria Center for Disease Control (NCDC) and will communicate the guidelines for the resumption of academic activities to the entire students and the general public in due course.
You are hereby encouraged to always stay safe.
TASCE Resumption Date & Other Important Dates.
School resumes 21st September, 2020.
Examination commences on the 28th of September, 2020. Examination will hold for 2 weeks.
Collection of examination pass with evidence of payment of school fees and other levies will commence from 21st September, 2020.
Students who fail to pay all necessary fees will not be allowed to write the examination.
The second semester will commence immediately after the examination.
The 2019/2020 academic session will be concluded by the 3rd week of December.
Supervision and assessment of students on TP will begin from 1st week of October.
COOU Resumption Date.
I. First-year students are to resume on Thursday – 13/08/2020, while their 2019/2020 First Semester Examination will start on Thursday – 20/08/2020.
II. The Following group of students are to resume on Monday, 21st September, 2020:
All final year students for the commencement of 2019/2020 session Second-semester lecture.
Second and third-year students of faculty of pharmaceutical science for the commencement of 2019/2020 first semester examination.
Second-year students of MBBS Basic medical Science for the commencement of 2019/2020 Session first semester examination.
Returning students must observe all the Covid -19 Pandemic laws especially the wearing of face mask, social/physical distancing, use of sanitizer, as well as ensure the use of the Covid-19 materials provided by the University
(29th August, 2020): Lagos State Announces Resumption Date for all Tertiary Institutions, Fixes September 14th, 2020 as Resumption Date for LASU, LASPOTECH, MOCPED & AOCOED. 
JOIN OUR TELEGRAM GROUP FOR UPDATES & DISCUSSION ON RESUMPTION DATE, CLICK HERE
As seen from the above, it is safer to be at home with your loved ones alive than attending school and lose your life to a virus that has no cure yet. Therefore there is no resumption date for universities yet.
When Will Post UTME Begin In Schools
Likewise, it is very important to note that students who partook in the last JAMB have not gotten any news whatsoever as to when post utme will begin in schools. But like it is often said;
"If Oil stain one finger, he go affect the others"
Therefore until school resumes and everywhere settles a bit, I don't think there will be the announcement of post utme exams just yet. However, we strongly advise candidates to be studious and prepare well for the forthcoming post utme as we perceive a rush when everything dies down.
Resumption Of Schools In All States
We will notify you when schools will officially resume in the following states below
Abia State
Adamawa State
Akwa Ibom State
Anambra State
Bauchi State
Bayelsa State
Benue State
Borno State
Cross River
Delta State
Ebonyi State
Edo State
Ekiti State
Enugu State
FCT (Federal Capital Territory)
Gombe State
Imo State
Jigawa State
Kaduna State
Kano State
Katsina State
Kebbi State
Kogi State
Kwara State
Lagos State
Minna State
Nassarawa State
Niger State
Ogun State
Ondo State
Osun State
Oyo State
Plateau State
Rivers State
Sokoto State
Taraba State
Yobe State
Zamfara State
Things you Can Do During Lockdown As A Student
Become A Spottr Campus Ambassador
Spottr is a revolutionary app made to help people spot opportunities around them. It is quite possible that a plumber is in the next two building from yours and you are not aware. This is the puzzle spottr App helps you solve. It is powered by a cryptocurrency called CLIQTOKEN.
Since students are the earliest adopters of technology, the first phase of onboarding is the spottr campus ambassadors and they stand a chance to earn N40,000 monthly from completing tasks.
To become an ambassador, simply head to SPOTTR website by clicking here and register. Hurry now so as not to miss the training. CLICK HERE
Join Discord Channel for training.
Create a routine

Setting a routine is vital for your wellbeing. Professor Kevin Morgan, the sleep expert at Loughborough University, warns that you shouldn't use sleep "as a counter-product to boredom". He says it's critical to get out of bed at a normal time in the morning.
Although all the usual life cues are gone – like lectures or meeting friends – we need to keep the things that synchronize our body clocks, Morgan says, such as meal times, recreation, and winding down in the evening.
Keeping a routine not only helps with sleep but will keep you motivated, says survival psychologist Dr Sarita Robinson, from the University of Central Lancashire. "People in extreme environments can survive and come out mentally intact because they have appropriate coping mechanisms. A structured plan can be really helpful in keeping you motivated, so you don't just fall away into feeling listless and depressed."
Include time to study
Build studying into your routine. Mike Leaf, a final year geoscience student at Keele University, advises giving yourself deadlines. Setting yourself a goal of finishing a chapter of a project by the weekend, for example, will "keep you focused without guidance from supervisors."
Lee says she checks in with friends to keep on task. She calls them her accountability buddies. "We motivate each other to finish our aims for the day."
Set goals, but no pressure
Try not to put too much pressure on yourself to achieve. This is an unprecedented time, and "it's absolutely OK to not be OK at the moment," Robinson says. It's good to have goals, she adds – "but my goals aren't things like I'm going to write a high-impact journal. My goals are finishing that jigsaw, or spending an hour learning how to dance the Charleston. Low-level goals keep you motivated."
Don't be afraid to reach out
See what support is on offer at your university or students' union. Robinson says: "It's about reassuring students that we're here for them. There is a lot of support, especially for international students unable to travel home, or students estranged from families."
Call your friends and family, and arrange virtual pub quizzes or games. "If you're a person who enjoys social contact, then it's about trying to find a new way to connect," she adds.
Stay active
Morgan says the key is to get outside to exercise. "Get out and do a sensible amount of exercise when the sun is bright. Tell your physiology that it's daylight. Don't make the mistake of thinking you can exercise yourself to sleep – you can't, but what you can do is relieve some of the stresses that would otherwise accumulate through a confined environment."
Exercise doesn't have to be a workout. "It can mean moderate walking. It can simply mean being outdoors, raising your heart rate at about 50%," he says.
Lee adds: "Whenever I feel anxious, I make sure to get out of the house and take my one hour of exercise. I can take a breather. It's about listening to your body."
Get in touch with nature – inside or out
The mental health benefits from interacting with green spaces are huge. If you can, go for a walk in a park or garden. But if that's not possible, bring the garden inside instead. "Try virtual tours," suggests Robinson. "Just looking at green scenery has been shown to be beneficial. Growing things is also very therapeutic."
Extensive research suggests gardening helps reduce anxiety and stress-related symptoms. You can still grow plants if you're living in one room in block halls. Herbs such as coriander or rosemary are good for windowsills, and you can even get a (free) houseplant after eating an avocado. Fill a glass with water, and put toothpicks in the avocado stone to suspend it on the rim, so the bottom half rests in the water. Make sure it has sunlight, and when the stone sprouts, pot some compost and watch it grow.
Change perspective

"If you start thinking that you're stuck in your room, that can be quite demoralizing. Rephrase it to 'I'm safe in my room, I've got opportunities to do things that I can concentrate on,'" Robinson says.
Try new things
Many exercise classes, social activities, concerts, and theatre shows are taking place online, so there will always be something to keep you busy. See if your favorite artist or comedian is live-streaming a gig. Or use this time to discover new experiences, whether it's cooking, gaming, or going to the theatre (virtually). There are resources to help you find these new and mostly free experiences. For example, the Cheapskate newsletter, which normally lists affordable things to do in London, is now collating the week's best free indoor activities, from digital art tours to "e-life drawing" workshops.
That's the much we can take on the topic "Resumption Date For All Schools In Nigeria 2020 [Universities, Polytechnics & Colleges Of Education]".
Thanks For Reading
O3SCHOOLS TEAM