Today, you and I will quickly take a look at a very important and much-anticipated topic titled "Osun State Polytechnic Iree DPT Admission List 2020/2021 Released | OSPOLY Admission List".
Nevertheless, this has become very important because Osun State Polytechnic, Iree DPT has done its 2020/2021 admission screening exercise and all the results are fully out.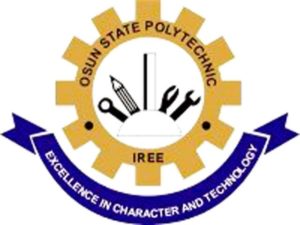 However, if you are among those that has been searching for [osun state polytechnic iree admission list, ospoly nd admission list, ospoly dpt school fees, iree poly dpt 2020/2021, osun state polytechnic iree courses, ospoly iree check result, ospoly iree daily part time, ireepolyosunpost utme check, Osun State Polytechnic Iree DPT Admission List 2020/2021 Released | OSPOLY Admission List], then you can see that you are not the only one.
Nonetheless, the good thing is that you are here and you shall get all the information you have been searching for right here on this blog.
Therefore, the next question that will come into any Osun State Poly Iree admission seekers mind is "How Do I check My Admission Status?".
Well, the answer to that question is not far-fetched as you can see all of that information below.
This is to inform all the candidates that applied for the Osun State Polytechnic, Iree Daily Part-Time (DPT) programme admission that they can now check their admission status.
To check your admission status, you need to follow the procedure outlined below and also buy an ADMISSION NOTIFICATION CARD OF N900.00 ONLY this will enable you to print your Notification of Admission.
Go to OSPOLY admission portal at http://applications.ospolyiree.com/student/admstatus.aspx.
Supply your application number and password in the required column.
Click on login to proceed with checking of your admission status.
Osun State Polytechnic, Iree DPT ADMISSION NOTIFICATION CARD is available at OSPOLY Microfinance Bank, Iree and UBA, Iree Branch.
Upon payment of the Acceptance Fees, candidates are expected to go for the Screening Exercise at the Koko Campus of the Institution in Iree.
Admitted candidates are required to buy the ACCEPTANCE CARD OF N15,000.00 to accept and print their Acceptance Letter.
The management of Osun State Polytechnic Iree has directed all Principal Lecturers, Deans, Directors, HODs and Coordinators of Daily Part Time program of the Institution to resume and commence academic activities as from Monday 28th January, 2019.
This is contained in a release signed on behalf of the Instruction's Registrar, by Mr. Tope Abiola, the Media Relations Officer, he directed all Part Time Academic Staff of the polytechnic to resume promptly for their normal duties.
The Registrar added that an attendance register has been opened to enhance strict compliance with the directives.
The release added that Deans, HODs and Coordinators should ensure that normal academic duties are embarked upon in their various departments forthwith.
That's the much we can take on the topic "Osun State Polytechnic Iree Admission List 2020/2021 Released | OSPOLY Admission List".
Thank For Coming Around
Osun State Poly Iree HND Screening Test Result 2020/2021
Osun State Poly Iree Post UTME Result 2020/2021
Osun State Poly Iree HND Admission List 2020/2021 Out & Acceptance Fee Payment
Osun State Polytechnic Iree HND Admission Form 2020/2021
Osun State Polytechnic Iree (OSPOLY) ND Full-Time Admission List 2020/2021