MultiChoice Talent Factory Film Skills Development Programme 2020 for African Creatives
The 2019 Edition for MultiChoice Talent Factory Film Skills Development Programme for African Creatives has been announced and the application deadline has not been announced.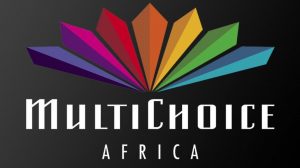 If you are among those searching for how to register for multichoice talent factory, multichoice talent factory registration, multichoice talent factory application form 2019, multichoice talent factory academy, multichoice talent hunt,mtf academy, talents factory then you will find all your info here.
The MTF Academy offers eligible applicants who are passionate about telling their own stories a unique opportunity to improve their skills and ultimately contribute to the growth of the local and pan African film and broadcasting industries.
MultiChoice Talent Factory (MTF) is a social investment initiative aimed at igniting Africa's creative industries and growing them into vibrant, economic powerhouses. As a business born and bred in Africa, we have a long term commitment to making a socio-economic difference and creating shared value in the countries in which we operate. As such, we launched the MTF to positively impact the technical and professional value chain in the film and television industry across the continent. Established in partnership with stakeholders across the continent, MTF aims at providing the creative industries with a platform to learn and develop their talent, engage and connect with each other through their shared passions across three touchpoints which include the MTF Academy.
The MTF Academy initiative will operate in Lagos, Federal Republic of Nigeria; Nairobi, Republic of Kenya and Lusaka, Republic of Zambia for 12 months, with a production break to be determined by MultiChoice at its sole discretion.
MultiChoice Talent Factory Film Skills Development Programme Benefits.
Sixty talented students from 13 African countries will get the chance to hone their film and television production skills alongside industry greats.
This year-long, funded, programme will be supported by MultiChoice Talent Factory academies hosted in Kenya, Nigeria and Zambia. Students will create quality local content that will be broadcast on our local M-Net channels on the MultiChoice platform.
Eligibility.
Top 10 Law School Scholarships For International Students | UK Law Scholarships 2020"
Top 10 Colleges In Louisiana 2020/2021 | Best Colleges In Louisiana 2020/2021
Top 10 Medical Schools In Texas 2020/2021 | Medical Schools In Texas Requirements 2020
Top 10 Colleges In Wisconsin 2020/2021 | Best Colleges In Wisconsin 2020
Top 10 Engineering Schools In Ohio 2020/2021 | Top Biomedical Engineering Schools In Ohio 2020
Applicants must
Be over 18 years of age;
Be citizens and residents of the countries from which they are selected by MultiChoice to participate in the MTF Academy initiative, namely Angola, Botswana, Ethiopia, Ghana, Kenya, Malawi, Mozambique, Namibia, Nigeria, Tanzania, Uganda, Zambia and Zimbabwe;
Be fluent in English in terms of speaking, reading and writing;
Demonstrate passion for the drama, film, television or related media and entertainment industry during selection interviews; and
Have completed a relevant qualification from an accredited and/or recognised tertiary education institution in drama, film, television or a related media field, within the last 2 years. For the avoidance of doubt, the said qualification must be obtained only from a post-secondary education institution which has been accredited or recognised by a relevant registered institution.
How to Apply
All Harvard University Scholarships 2020/2021 as well as Harvard University Full Scholarships 2020,
Scholarships For Psychology Major 2020/2021 | Psychology Scholarships 2020
All JMU Scholarships & How To Apply 2020/2021 | JMU Scholarship Application 2020
Scholarships To Pay Off Student Loans 2020/2021 | Student Debt Relief Scholarships
Scholarships For African American Students 2020/2021 | African American Scholarships 2020
IIE Study Abroad Scholarships 2020/2021 | Study Abroad Scholarships 2020
Pennsylvania Scholarships 2020/2021 | Verizon Pennsylvania Scholarship Fund 2020
Google & Bertelsmann Fund 75,000 New Udacity Scholarships In Europe 2020/2021
Golf Scholarships 2020/2021 | Golf Scholarships In USA For International Students
Asian American Scholarships 2020 | Japanese American Scholarships 2020
4 Year Scholarships 2020/2021 | List Of Full Ride Scholarships 2020
Scholarships In Indiana 2020/2021 | Indiana Scholarships For Education Majors 2020
BMO Scholarship Program 2020/2021 | BMO Diversity Scholarships 2020
Jewish Scholarships 2020/2021| Jewish Scholarships In Los Angeles 2020
UK Government's Global Scholarship Programme 2020/2021 | Apply Now
University Of South Carolina Scholarships 2020/2021 | USC College Of Arts & Science Scholarships
Cancer Scholarships To Fund Cancer Studies & Researches 2020 | Cancer Research Grants 2020
If you are driven, committed to developing your skills and interested in participating in the MTF Academy and meet the eligibility criteria then:
you must register on the MTF Academy website at multichoicetalentfactory.com;
correctly and fully complete the online application form;
write an online a motivation letter; and
 collate and electronically submit all of the relevant supporting documents listed below:

your curriculum vitae; including contactable references
certified copy of academic transcripts or certificate from a tertiary institution; and/or

You may also be required to provide references or any other documents that MultiChoice may stipulate.
Your application must be submitted online by no later than the Closing Date and Time.
Apply Before: 17h00 on 14 June 2020.
That's the much we can take on the topic "MultiChoice Talent Factory Film Skills Development Programme 2020 for African Creatives".
Thanks For Reading
O3SCHOOLS TEAM