How To Do SEO For Your Site For Free
Considering the cost of doing SEO now, you may have been asking the following questions.
How do I do an SEO analysis for my site?
How do I know the Number of sites linking back to me?
The good part is that there is a site you can do this for free.
In this site, you can check your page SEO recommendations in terms of priority.
High priority
Medium priority
Low priority
There are several things you can do with this tool.
Therefore, I am going to list all the things you can do with this site.
Likewise, all your errors will be shown to you, however, it will be left to you to take their recommendations further by working on the errors.
You can use this tool to boost your traffic by over 170% if you take their recommendations into practice.
Knowing where to start from in improving your SEO is the first step to boost your ranking and this tool gives it.
By using this too, you can do;
Website analysis
Competitor analysis
Keyword analysis
Also, you can know your blog rank in the world just like Alexa.
Let us now go straight into an extensive list of what you can see by using this tool;
List Of Things You Can See By Using This Tool
Page Level SEO Score
Page level Speed Score
     "      "     screenshot for desktop, tablet, and phone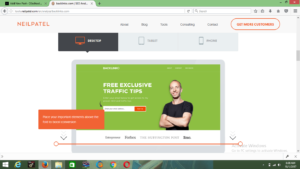 website errors
Warnings
Passed tests
Backlinks Counter
Number of indexed pages
Keywords
Load time analysis
Size analysis
Http request analysis
General advice on what you should do
More so, you can compare up to 3 pages at the same time.
Very importantly, the competitor analysis will afford you the opportunity to see how your competitors are doing in terms of SEO.
This will make yo outperform them and Boost your site's traffic.
Use one of the best Plagiarism Checkers available on the internet by clicking https://searchenginereports.net/plagiarism-checker/
How To Use This Tool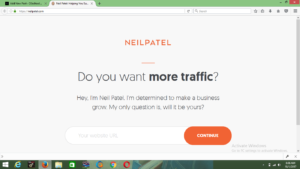 Input your website URL and click on analyze
Boom, it will load up to a hundred% and that's all.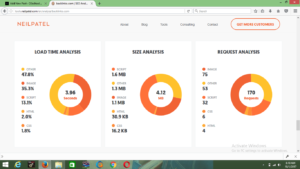 Finally, also read on Google's 200 ranking factors