Today, you and I will quickly talk about the topic "FUBK Post UTME Form 2023/2024 Is Out Online, fubk.edu.ng | FUBK Latest Admission News".
This has become absolutely necessary as a lot of FUBK aspirants have been asking us questions in our whatsapp and telegram group pertaining to the subject matter.
However, if you have been wondering about [federal university birnin kebbi admission list, fubk admission list 2023/2024, federal university birnin kebbi latest news, federal university birnin kebbi post utme portal, federal university birnin kebbi courses, permanent site, federal university birnin kebbi, federal university birnin kebbi direct entry, federal university birninkebbi school fees, FUBK Post UTME Form 2023/2024 Is Out Online, fubk.edu.ng | FUBK Latest Admission News], then you can see that you are not alone.
Nonetheless, you shall get all the information you have been searching for right here on this blog.
FUBK Post UTME and DE Admissions Screening Exercise for the  Academics Session is scheduled to hold from Tuesday, 20th to Wednesday, 21st August, 2023
The general public is hereby informed that application forms for admission into the degree Programme Federal University Birnin Kebbi is now available on-line for the academic session
Candidates who do not participate in the Post-UTME Screening will not be considered for admission.
However, it is relevant to note that the post UTME form for FUBK is out but this thread was created to keep you updated concerning the FUBK post UTME result  Therefore, Stay Updated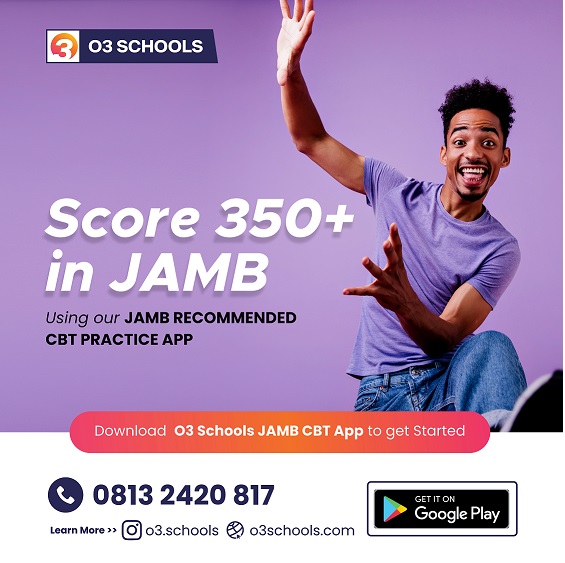 CLICK HERE TO DOWNLOAD JAMB APP NOW
DOWNLOAD O3SCHOOLS WAEC APP  AND ACTIVATE TO BLAST WAEC. CLICK HERE NOW
UTME Candidates: FUBK cut off mark is 160 points and above. The university management requires applicants to make the institution their first choice if they wish to be considered for admission.
Direct Entry Candidates: Only candidates who chose the University as their first choice and had a minimum qualification of Lower Credit at National Diploma from recognized Institutions or 7 points at NCE/IJMB or equivalent qualifications are eligible to attend the exercise.
Candidates that applied through UTME or Direct Entry (DE) are hereby advised to visit the University screening portal at https://www.putme.fubk.edu.ng to register. The sum of two thousand naira (N2,000.00) only shall be paid for the exercise by generating Remita Retrieval Reference (RRR) on the platform.
THE ACTUAL DATE AND SCHEDULE FOR THE PHYSICAL SCREENING WILL BE ANNOUNCED LATER.
APPLICATION PROCEDURE:
1. VISIT THE PORTAL AND SIGN-IN: Visit the PUTME portal on https://putme.fubk.edu.ng/. Use your JAMB number as username, and the State of Origin as the default password. If you cannot log in with these details, please contact [email protected].
2. CHANGE YOUR PASSWORD: On successful login, confirm that the Applicant's details displayed matches your information; otherwise, logout and email [email protected] Proceed to enter a new password, then confirm the new password and click on Update Password.
3. UPDATE BIODATA: You will be redirected to the Biodata page. Please confirm that the displayed information is correct; otherwise, logout and email [email protected] Update your date of birth and local government of Origin, then click on Update Biodata.
4. UPDATE CONTACT ADDRESS: Provide your correct and active contact address information for yourself and your next of kin. These include email, phone, and home address. This is particularly important because we will contact you via this information when the date for the next step in the screening exercise is fixed.
5. UPDATE O'LEVEL RESULT: Provide your SSCE results information with the correct Center number, Examination number, and year the examination was taken. Only five (5) subjects and their grades are required for each sitting. If you have only 1 sitting, complete the First sitting section ONLY, otherwise complete both.
6. GENERATE INVOICE: Click on PUTME Screening button on the left tab to display your Invoice Information. Click on the Pay via Remita button to generate your Invoice. You can pay using any of the Payment options when payment is made, login to the portal to confirm your payment to proceed with your registration.
7. COMPLETE REGISTRATION: Click on Proceed button after confirming your payment to complete your registration. You will be required to upload your passport and agree to the terms and conditions to be able to submit your application finally. After this, you can NOT update your application, so please be absolutely sure before proceeding to do this.
8. PRINT YOUR DOCUMENTS: Upon successfully submitting the PUTME registration application, you will now be able to print your payment receipt and registration slip. You can always reprint them be revisiting the portal. Read the announcement on this page carefully to NOT visit the University until you are told to do so via your provided email address.
9. DO NOT VISIT THE UNIVERSITY: Do NOT visit the University until you are told to do so via your provided email address. The actual dates for the PUTME screening will be communicated to you via your provided email address and that of your Next of kin. We will also update this information on the University website and other Official channels of the University.
However, as I have related at the beginning, FUBK Post UTME form is on sale. Nevertheless, this thread has been created so that you can know immediately when the result comes out.
This means that all you need to do is come back to keep checking for updates.
Finally, if you are on whatsapp, you can drop your number so we add you to our whatsapp group.
How to pass FUBK Post UTME | Easy Smart Method
That's the much I cant take on the topic "FUBK Post UTME Form 2022/2023 Is Out Online, fubk.edu.ng | FUBK Latest Admission News".
Thanks For Reading
RELATED POSTS