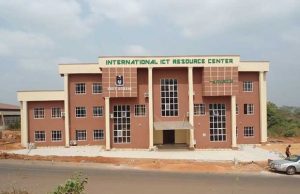 If you have been searching for Enugu State University of Science and Technology ESUT Part-Time Degree Admission Form 2020/2021 Mature Students' Programme, esut part time courses, list of part time courses in esut, esut school, esut school fees, esut school fees for pharmacy, enugu school fees then you are in the right place.
Applications are invited from suitably qualified members of the public for admission into the Mature Students' Programme of the Enugu State University of Science and Technology for 2020/2021 Academic Year.
The programme is designed to help the working class business men / women, artisan and the political class who, due to some challenges were not able to undergo the formal University Education.
ESUT Mature Students' Programmes.
Faculties: the following faculties offer Degree courses in the following programmes
1. Faculty of Management Sciences.
ACCOUNTANCY
BANKING & FINANCE
BUSINESS ADMINISTRATION
COOPERATIVE & RURAL DEVELOPMENT
INSURANCE & RISK MANAGEMENT
MARKETING
MASS COMMUNICATION
PUBLIC ADMINISTRATION
2. Faculty of Social Sciences:
ECONOMICS
POLITICAL SCIENCE
PSYCHOLOGY
SOCIOLOGY & ANTHROPOLOGY
3. Faculty of Education:
ADULT & CONTINUING EDUCATION
EDUCATION FOUNDATION
EDUCATION MANAGEMENT
GUIDANCE & COUNSELLING
HEALTH & PHYSICAL EDUCATION
LIBRARY & INFORMATION SCIENCE
MATHEMATICS & COMPUTER EDUCATION
SCIENCE & COMPUTER EDUCATION
TECHNOLOGY & VOCATIONAL EDUCATION
4. Faculty of Agriculture:
AGRICULTURE ECONOMICS & EXTENSION
AGRONOMY & ECOLOGICAL MANAGEMENT
ANIMAL/FISHERIES SCIENCE & MANAGEMENT
FOOD SCIENCE & TECHNOLOGY
ESUT Part-Time Degree Admission Eligibility & Location.
Eligibility: Candidates for admission must possess the minimum University entry qualification i.e five credits in not more than two sittings which must include English and Mathematics.
Location: MSP is located Nkpokiti Road, Near the Institute of Management and Technology (IMT), Independence Layout, Enugu. and Nsukka.
How to Apply for ESUT Part-Time Degree Admission Form.
The sale of the form which is online can be accessed at the Zenith bank, fidelity Bank and other designated banks at a cost of N9,200.00 Only. Members of the Public can visit ESUT web site: esut.edu.ng
Registration Guidelines
Step 1: Eligible candidate should first go to any JAMB approved CBT centre, log on to JAMB Part-Time Platform and register for the programme and obtain a registration number.
Step 2: Thereafter, the candidate returns to ESUT Platform and visits ESUT website: https://esut.edu.ng/.
Step 3: Click on University Portal.
Step 4: Go to "General MSP Application Invoice" to generate an invoice.
Step 5: Take the Generated invoice to any of the following banks. SKYE Bank Plc, Access Bank Plc, Fidelity Bank Plc and pay the sum of Nine Thousand Two Hundred Naira (N9,200.00) only for MSP Application Form.
Step 6: Obtain a print-out containing a "Reference Number" from the Bank. Return to the University Portal and click on "Fill MSP Application Form".
Step 7: Complete Application Form On-Line
Step 8: Enter your JAMB Registration Number on the Application Form.
Step 9: Print out the completed Application Form and submit it with your Academic Credentials to the Office of the Director, Mature Students' Programme, ESUT Enugu.
Closing Date: 
The closing date for the sale and return of completed application form shall be communicated in due time.
For more enquires, call any of these numbers:
Director: 08036738879
Principal Assistant Registrar: 08037754748.
Signed:
BARR. T.M. IKPENWA
AG. REGISTRAR.
That's the much we can take on the topic "Enugu State University of Science and Technology ESUT Part-Time Degree Admission Form 2020/2021 Mature Students' Programme".
Thanks For Reading
O3SCHOOLS TEAM
ESUT Postgraduate Admission Form 2020/2021 Out | How To Apply Easily
ESUT Postgraduate School Fees 2020/2021 | ESUT PG Fees Breakdown 2020
ESUT Postgraduate Courses 2020/2021 | ESUT PG Fees Breakdown 2020
ESUT Admission List 2020/2021 | ESUT 1st Batch & Direct Entry Admission List Out
ESUT Post UTME Form 2020/2021 Is Out Online, portal.esut.edu.ng | ESUT Admission News
ESUT School Fees 2020/2021 For New & Returning Students
ESUT Cut Off Marks 2020/2021 | JAMB & Departmental Cut Off Marks
Enugu State University of Science and Technology ESUT Supplementary Admission Form 2020/2021
ESUT Acceptance Fees 2020/2021 | ESUT Acceptance Fees Portal 2020 & Guidelines
Enugu State University of Science and Technology ESUT Part-Time Degree Admission Form 2020/2021 Mature Students' Programme
Updated List Of Courses Offered In (ESUT) 2020/2021 | ESUT Courses & Admission Requirements For Admission
Enugu State University of Science and Technology ESUT Sandwich Admission Form 2020/2021Contact Session For Undergraduate & Postgraduate
ESUT Post UTME Past Questions, Answers & Pdf's | 2020 ESUT Post UTME Exam Focus