Edo State Bursary Allocation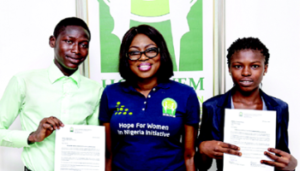 It is no longer news that Edo state Government does not give its students Edo State Bursary Allocation and scholarship grants. Edo state students have long been yearning to be like their friends from Delta State in the area of Bursary allocation and scholarship grants but to no avail.
Several students thought the "Talk Na Do" Governor will bring this to accomplishment during his tenure, but of course, he also failed us. A lot of students have blamed this on the students Body NAESS. They have accused both the national and Immediate School bodies of not performing their duties. I remember some students saying that every election year, the NAESS aspirants turn the Edo State Bursary Allocation as their first point of agenda.
Could it truly be that the bodies are not performing their functions or that the state Goverment isn't responsive?. Lets See what some students said about this.
Do you know that you can surely get an A'level, O'level and Undergraduate scholarship opportunity here in Edo State? Yes, you sure can. All you need is this page information – read on…
Edo is a state in Nigeria. Its capital is Benin City. It is made up of four major ethnic groups; namely Edo (Binis), Esan, Owan and etsako. The population of the entire state is approximately 8 million.
Eligibility and Requirements.
To qualify for the 2020 Edo State government Scholarship Award Scheme, applicants must;
Be Edo State indigene
Have Five (5) credit grades in WASC/GCE/SSCE including Maths, English and 3 other relevant subjects obtained in one sitting.
For undergraduate students, applicant must be a full-time (100 LEVEL) degree students of the under-listed courses in Edo State (Ambrose Alli University Ekpoma, Benson Idahosa University, Igbinedion University Okada, University of Benin, WellSpring University).
Accountancy
Agricultural Engineering/Agricultural Science
Architecture
Business Administration/Economics
Chemical Engineering
Civil Engineering
Computer Science/Computer Engineering/System Engineering
Electrical/Electronic Engineering
Environmental Studies/Surveying
Geology/Geophysics
Law
Mass Communication/Journalism
Mechanical/Metallurgical & Materials Engineering
Human Medicine/Dentistry/Pharmacy
Petroleum Engineering
How to Apply.
To qualify for consideration, applicants MUST submit an application with the following information:
Other Names.
Functional E-mail address and phone number.
And attach scanned copies of original:
Admission letter into institution with information on course of study, year of entry and duration.
SSCE/GCE O'Level Certificate.
Evidence of State of Origin / Local Government.
School ID card or National ID or Driver's Licence or International passport.
Response Of Students To Edo State Bursary Allocation To Students
o3schools interviewed quiet a number of students and they all had to say almost the same thing. Lets see few of their comments.  The students names will not be published for privacy reasons.
Response 1:- We don't have any association. All they think about is themselves. The state government is not encouraging our students to become better.
Response 2:- NAESS has turned the means our means of getting money to aid our studies into politics. NAESS has never done anything for Edo state students. We don't even receive any benefit from the state government. Our delta counterparts are receiving close to 20,000 Naira and we have nothing. This is really bad.
Response 3:- For me i don't think the Edo State government is ready to pay The Edo State Bursary Allocation and scholarship grants. If they don't want to pay, I don't think NAESS can force them to. Therefore, lets continue praying for this to happen for the younger ones because I am already a final year student.
Could all these comments be true?. Lets see your take on that in the comment box below.
NAESS Progress on Edo State Bursary Allocation
I remembered on January 16, 2017, that NAESS appealed to the state government to commence the award of Edo state Bursary Allocations. They appealed to the Edo state Government to commence the award to all Edo state students nationwide. Did this yield results?
Edo state Government Approves Special Bursary For Visually Impaired Students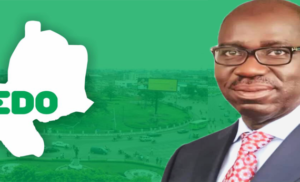 The Governor of Edo state has approved a special bursary for students studying in tertiary institutions. Although, this was meant for only the visually impaired students of Edo Origin. Obaseki the state governor gave this approval when National Association Of the Blind paid him a courtesy visit. Obaseki said that
Persons with disabilities are part of the society. It is therefore obligatory on the part of the government to ensure that their welfare is taken care of. On this note, he urged NAB to compile the names of its members who are students in tertiary institutions.
Obaseki further pledged his support for people living with disabilities and donated 1million Naira to the association.
My Opinion On Edo State Bursary Allocation
Finally, i will like to conclude by saying "nothing good comes easy". If Edo state students want the Edo state Bursary Allocation, they have to keep fighting for it. Vision does not speak at the beginning.
Before i round up, lets see a list of some states that give students bursary. The list may not be too long, but the struggle continues
Ondo State
Lagos state
Delta State
Ogun State
Oyo state
I hope you found this article helpful?. You can drop your comments below so that our voices can be heard. You can also follow us on social media; Facebook
Thanks for reading. Furhermore, other articles that may interest you are below
RELATED BURSARIES FOR SOUTH AFRICANS
Science Bursaries For South Africans
South African Bursaries Closing in February
Law Bursaries for South Africans
Arts Bursaries for South Africans
Commerce Bursaries For South Africans
MBA & Postgraduate Bursaries for South Africans
Medical Bursaries for South Africans
Computer Science & IT Bursaries for South Africans
Construction Bursaries for South Africans
International Bursaries & Scholarships for South Africans
South African Bursaries Closing in January
Bursaries Closing In November for South Africans
Bursaries Closing In October  for South Africans
Bursaries Closing In June for South Africans
Bursaries Closing In July  For South Africans
Bursaries Closing in May  For South Africans
Bursaries Closing In December  for South Africans
Bursaries Ending in April  for South Africans
Bursaries Ending In March For South Africans
Bursaries Closing in August  for South Africans
Bursaries Closing In September For South Africans
Education & Teaching Bursaries for South Africans
Engineering Bursaries for South Africans
 Government Bursaries for South Africans
Accounting Bursaries for South Africans
General Bursaries for South Africans
Drama & Theatre Bursaries for South Africans
Journalism Bursaries for South Africans
Investment Bursaries for South Africans
Transport & Road Bursaries for South Africans
Dance Bursaries for South Africans
Hospitality Bursaries for South Africans
Supply chain & Logistics Bursaries for South Africans
Economics Bursaries for South Africans
Transport Economics Bursaries for South Africans
Cheffing & Cooking Bursaries for South Africans
Business Related Bursaries for South Africans
Sports Bursaries for South Africans
Speech & Hearing Therapy Bursaries for South Africans
Sale & Retail Bursaries for South Africans
Finance & Financial Management Bursaries for South Africans
Risk management Bursaries for South Africans
Social Work Bursaries for South Africans
Financial Accounting Bursaries for South Africans
Real Estate & Property Bursaries
Purchasing & Buying Bursaries for South Africans
Chattered Accounting Bursaries for South Africans
Human Resources Bursaries for South Africans
Music Bursaries for South Africans
Travel & Tourism Bursaries for South Africans
Public Administration Bursaries for South Africans
Auditing Bursaries for South Africans
Political Bursaries for South Africans
Performing Arts Bursaries for South Africans
Operations & Operations Management Bursaries For South Africans
Jewelry Design Bursaries for South Africans
Fine & Visual Arts Bursaries for South Africans
Media & Communications Bursaries for South Africans
Film & Motion Picture Bursaries for South Africans
Marketing Bursaries for South Africans
Fashion & Textile Bursaries for South Africans
Language Bursaries for South Africans
Radiography Bursaries for South Africans
Psychology Bursaries for South Africans
Metallurgy Engineering Bursaries for South Africans
Structural Engineering Bursaries for South Africans
Physiotherapy Bursaries for South Africans
Nursing Bursaries for South Africans
Health Science & Health-Related Bursaries for South Africans
Systems Engineering Bursaries for South Africans
Orthotics & Prosthetics Bursaries for South Africans
Pharmacy Bursaries for South Africans
Construction Engineering Bursaries for South Africans
Chemical Engineering Bursaries for South Africans
Mining Engineering Bursaries for South Africans
Mechatronics Engineering Bursaries for South Africans
Industrial Engineering Bursaries for South Africans
Mechanical Engineering Bursaries for South Africans
Electronics Engineering Bursaries for South Africans
Electrical Engineering Bursaries for South Africans
Sound Engineering Bursaries for South Africans
Civil Engineering Bursaries for South Africans
Aeronautical & Aerospace Engineering Bursaries for South Africans
Occupational Therapy Bursaries for South Africans
Environmental Engineering Bursaries for South Africans