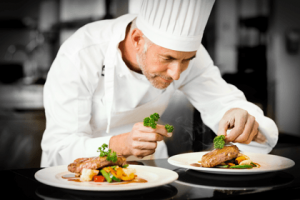 If you have been searching for Culinary Scholarships 2020/2021, culinary scholarships 2020, culinary scholarships for african students 2020, culinary scholarships for international students 2020, culinary scholarships for international students 2020, food network culinary scholarship, culinary arts scholarships for international students in canada, baking and pastry scholarships 2020, pastry chef scholarships for international students, then you are in the right place.
Le Cordon Bleu is warm welcoming applicants for the Culinary Arts and Business Degree Scholarships for the academic year 2020-21.
The award is accessible for those talented international students who wish to pursue bachelor's degree coursework at the Le Cordon Bleu in New Zealand.
Le Cordon Bleu is an international chain of hospitality and culinary school teaching. It consists of 35 institutes of 20 countries and its educational focuses are hospitality management, culinary arts, and gastronomy.
Why at Le Cordon Bleu? Le Cordon Bleu is committed to innovation and best practice in Gastronomy, Hospitality, and Management. They enhance the skills of the students to launch an exciting career in the professional world.
Application Deadline: Applications must be submitted at least two months before the course start date.
Brief Description
University or Organization: Le Cordon Bleu
Department: NA
Course Level: Undergraduate
Award: NZD $7,770
Number of Awards: Not known
Access Mode: Online
Nationality: International
The award can be taken in New Zealand
Eligibility
Eligible Countries: Seekers from all over the world
Eligible Course or Subjects: Undergraduate degree in Culinary Arts and Business
Eligibility Criteria: Applicants must have to enrol in a bachelor degree coursework at the Le Cordon Bleu
Must be over the age of 17 at course commence
How to Apply
How to Apply: For applying, you can download the application form of the bachelor's degree program at Le Cordon Bleu. After taking confirmation, you can complete the award application form and submitted it to [email protected] or Le Cordon Bleu NZ Institute, Private Bag 999045, Manners St Central, Wellington, 6142, New Zealand
Supporting Documents: A copy of passport, birth certificate, letter of motivation, the highest level of certificate, cover letter, CV/resume, and IELTS results or test equivalent are required. Also, completed enrolment form Download Enrolment Form.
Admission Requirements: Aspirants must have completed high school or equivalent
Claimants must have met the standard for New Zealand university degree entry requirements.
Language Requirement: Applicants must provide an academic IELTS score of 6.0 without a sub-score under 5.5 and other English language requirements of the Le Cordon Bleu.
Benefits: All the winning candidates will receive the amount of NZD $7,770 accredited towards study expense
That's the much we can take on the topic "Culinary Scholarships 2020/2021".
Thanks For Reading'
O3SCHOOLS TEAM