AFIT Degree Admission List 2018/2019 Is Out | Check All AFIT Admission List Batches Here
Today, you and I will look through the topic titled "AFIT Degree Admission List 2018/2019 Is Out | Check All AFIT Admission List Batches Here".
This has become very necessary because AFIT has concluded their screening for degree students and their results are officially out.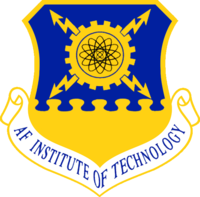 While most candidates have seen their performance, the authorities have released the academic list for the 2018/2019 academic session.
However, if you have been searching for [afit admission list, afit degree programs, afit application, afit result, afit 2018/2019, afit location, afit scholarship, afit school fee, AFIT Degree Admission List 2018/2019 Is Out | Check All AFIT Admission List Batches Here], then you are not alone.
Nonetheless, you will get all the information you have been searching for right here on this blog.
However, the next question that will be on every one candidate's mind is "How do I check My admission status"?.
Well, the answer is not far-fetched.
See all the information below.
AFIT Degree Admission List 2018/2019 Is Out | Check All AFIT Admission List Batches Here
The authorities of the Air Force Institute of Technology (AFIT), Kaduna have published the names of candidates offered provisional admission into its various Degree programmes for the 2018/2019 academic session.
Candidates that participated in the AFIT admission screening exercise can now check their admission status online.
How to Check AFIT Degree Admission List.
Follow the link below to access your admission status on AFIT portal:
All admitted students are expected to pay a non refundable Acceptance Fee of NGN 20,000.
JAMB Admission Status Portal 2018/2019 and How To See Admission Status On JAMB's Website for 2018/2019?
We wish all students who have been admitted success in their academic endeavours.
AFIT Second Batch Degree Admission List
AFIT 2018/2019 2nd Batch of Admissions for Degree (BSc/BEng) Programmes. All admitted students are expected to pay a non refundable Acceptance Fee of NGN 20,000. Click here for payment of acceptance fee.
S/N
REG NO.
Name
State
Sex
ACCOUNTING
1
85547832HE
Ali Lydia
BENUE
F
2
86621328ID
Arika Jude Adah
NASARAWA
M
3
85184738EG
Ishosu Jacob Mbakpusuwe
BENUE
M
4
85925372CG
Joseph Agnes Ene
BENUE
F
5
86624988GE
Marvellous Ene Abah
BENUE
F
6
86951146CJ
Okafor Chibuike Great
ANAMBRA
M
7
86831848JA
Oladehinde Usman Olaitan
OGUN
M
8
85434455CG
Suleiman Oshomha Omoh
EDO
M
9
86449740GI
Terver Samuel Igbalagh
BENUE
M
AEROSPACE ENGINEERING
10
86132151AE
Akinrinola Deborah Ifeoluwa
OYO
F
11
85747480AI
Aminullahi Ismail
KWARA
M
12
85432919HF
Attah Precious
BENUE
F
13
85920681DE
Audu Okolo Stanley
NASARAWA
M
14
85533758AE
Babangida Ibrahim Ibrahim
KATSINA
M
15
85357507BA
Eze Zeal Chinonso
ENUGU
M
16
85773027JE
Lamido Timothy Maina
BORNO
M
17
85148801JA
Muhammad Abubakar Garba
BAUCHI
M
18
85409273AJ
Nnadede Michael Chisom
ABIA
M
BUSINESS ADMINISTRATION
19
85591953BJ
Abba Fatima
BAUCHI
F
20
85901040HI
Abdulrazaq Muhammed Tajudeen
NASARAWA
M
21
85536411JG
Abubakar S Abdulazeez
KADUNA
M
22
85437341AB
Adebayo Muftau
OSUN
M
23
85413775ID
Anikpe Chukwuemeka Victor
ANAMBRA
M
24
85945563HI
Attah Adugbo Solomon
BENUE
M
25
85211216FF
Benson Mfon-Abasi Godwin
AKWA IBOM
M
26
85405484CH
Dania Esther Mitana
EDO
F
27
85614431JH
Disu Taofiq Olamide
KWARA
M
28
86127954IC
Erhabor Osatohanwmen Mercy
EDO
F
29
85416559HD
Ezema Sabastine Chibuzor
ENUGU
M
30
85415830CJ
Ezike Chiamaka Maryjoy
ANAMBRA
F
31
86908944FA
Henry Timileyin Comfort
KOGI
F
32
86529560AE
Jacob Martha Ibrahim
BORNO
F
33
86379182II
Mohammed Auwalu
BORNO
M
34
85964724BJ
Musa Abubakar Barau
NIGER
M
35
85545856IF
Mustapha Ibrahim
YOBE
M
36
85566056BD
Nansah Promise Sarnap
PLATEAU
M
37
85560405II
Oha Nzube David
ENUGU
M
38
85560053HH
Olumorin Samuel Victor
KOGI
M
39
85408325EA
Taiwo David Ayemlo
OYO
M
40
85436037DD
Uba-Bon Chioma Clara
DELTA
F
41
85404454BD
Udom Abasiberedem Daniel
AKWA IBOM
M
42
85639218DI
Yahaya Ruth Queen
BENUE
F
43
85842436CJ
Yusuf Musa
JIGAWA
M
CIVIL ENGINEERING
44
85560468JD
Abubakar Ismail Nalado
KADUNA
M
45
85870309CE
Awelewa Dayo Peter
EKITI
M
46
86813716GJ
Bajeh Saida Bilikis
KOGI
F
47
86333998DE
Great Elijah
EBONYI
M
48
86257033GJ
Malami Abdulsalam
KEBBI
M
49
86522101HB
Muhammad Abdurrahman Julde
GOMBE
M
50
85412907GI
Oluwaniyi Peace Oluwadamilola
KOGI
F
CYBER SECURITY
51
85549760BD
Abba Zerah Iliya
KADUNA
M
52
85535117AB
Adediji Bisola Favour
OSUN
F
53
85434418EA
Attah Janet Lilian
BENUE
F
54
86119691DJ
Badrudeen Yusuf Akinkunmi
OSUN
M
55
85546074BD
Garba Umar Musa
JIGAWA
M
56
85553204GA
George Yanwalo Fwa
ADAMAWA
M
57
85936562BI
Godwin Pilakyaa
BENUE
M
58
85175123IC
Iorbee Aondofa Isaac
BENUE
M
59
85588815CE
Ocheme Ojile Samuel
BENUE
M
60
85544519CC
Peter Jeremiah Mamman
YOBE
M
61
86890581ED
Peter Promise Patrick
AKWA IBOM
M
62
86550937IH
Saalu Simeon Elias
BENUE
M
63
86672471BB
Shado Peculiar Unini
KOGI
F
ECONOMICS
64
85544148GI
Abdullahi Haruna Dauda
SOKOTO
M
65
85438956AG
Ameh Tessy
KOGI
F
66
86952606BE
Anosike Ifeanyi Daniel
ABIA
M
67
85545918JD
Emmanuel Patience
KADUNA
F
68
86441872AE
Franklyn Ebuka Ozioko
ENUGU
M
69
86332677CA
Helen Yahaya
ADAMAWA
F
70
85542622IH
Imam Khadija Mohammed
ADAMAWA
F
71
86626314GD
John Atnazhnyi Dinnah
NASARAWA
F
72
85414947FJ
Mathew Abigail
OYO
F
73
86905200DA
Obanla Samuel Damilola
ONDO
M
74
85563740HE
Patrick Julius
KADUNA
M
75
86444254DG
Ugwu Angel Chidera
ENUGU
F
76
86211390DE
Ujunwa Frances Nwanneka
IMO
F
ELECTRICAL/ELECTRONICS ENGINEERING
77
86006789CB
Agarau Yorisola Mikail
OGUN
M
78
85805776BB
Anya Jerry Odinakachukwu
EBONYI
M
79
85186037CJ
Dickson Terngu Emmanuel
BENUE
M
80
85901628GA
George Emmanuel
BENUE
M
81
85409016AE
Idris Abdulazeez
FCT
M
82
85413010FA
Isaac Jeremiah Enemona
KOGI
M
83
85641218FC
James Peter
BENUE
M
84
85187857AB
Ochoche David Onjefu
BENUE
M
85
85586576EI
Omitayo Festus Folorunsho
KWARA
M
86
85545772EG
Patrick Arhyel Tarfa
ADAMAWA
M
87
85573005CB
Phillip Solomon Oluwaseun
KOGI
M
88
85064511IB
Rasheed Ahmed Suleiman
ADAMAWA
M
89
85425128HB
Samuel Ojotule Olubojo
KOGI
M
INFORMATION & COMMUNICATION TECHNOLOGY
90
85758226HB
Abdullahi Arafat Eshoramme
EDO
M
91
85401214DD
Abubakar Shedrach Ohiemi
KOGI
M
92
85594834AJ
Balarabe Tasneem
ZAMFARA
F
93
85903232AB
Dangana Fatima Musa
NASARAWA
F
94
85186057GG
Ibuan Isaac Terhide
BENUE
M
95
85423156HA
Immanuel Odiachi Elijah
DELTA
M
96
85928507DA
Isaac Agmada Rejoice
NASARAWA
F
97
86439541BD
Jatau Yakubu Emmanuel
KADUNA
M
98
85409659BF
Lawrence Matthew Oloture
BENUE
M
99
85558140JD
Ochube Joann Elanma
BENUE
F
100
85539390ID
Ochube Stephanie Pius
BENUE
F
101
85007183IE
Ogu-Okafor Andrew Arinze-Chukwu
IMO
M
102
86450804HH
Okoye Wisdom
ENUGU
M
103
86204499EG
Okpidu Godart Oche
BENUE
M
104
85549470BA
Saleh Nicholas Micheal
KADUNA
M
MECHANICAL ENGINEERING
105
85945319DE
Aderomose Nifemi Praise
EKITI
M
106
85564372CB
Balogun John Oluseyi
KOGI
M
107
85435758JE
Bassey David
CROSS RIVER
M
108
85761513AH
Clark Abdul-Azim Ogein
DELTA
M
109
86449966GJ
Samson Nathaniel Oluwatosin
OGUN
M
110
86457963DH
Timothy Jerome Ojodale
KOGI
M
AFIT Second Batch National Diploma Admission List 2018/2019.
AFIT 2018/2019 admission list for National Diploma Programmes. All admitted students are expected to pay a non refundable Acceptance Fee of NGN 20,000. Click here for payment of acceptance fee
S/N
REG NO.
Name
State
Sex
Aircraft Engineering Technology
1
85190935HJ
Chukwu Chidiebere Samuel
EBONYI
M
2
86253997FJ
Ekpang Nten Godstime
CROSS RIVER
M
3
86635129AC
Madaki Elisha
NASARAWA
M
4
85779014HI
Magaji Faruk
KANO
M
5
85434267AI
Mallo Godspower Micheal
PLATEAU
M
6
85824030FE
Okafor Solomon Chiweike
ANAMBRA
M
7
85172234BJ
Olaniran Emmanuel Oluwashina
ONDO
M
Business Administration
8
85906383FE
Dickson Kyuni
NASARAWA
M
9
85584859FI
Kelechukwu Chukwuemeka Patrick
ENUGU
M
10
85539062JH
Khalifa Jabir Ismail
ZAMFARA
M
11
86238260DB
Kio Silas Okorie
RIVERS
M
12
85541400GH
Salisu Tanko Ahmad.
KADUNA
M
13
86499692HH
Ugwoke Joseph
KADUNA
M
Electrical/Electronics Engineering Technolgy
14
86454779ID
Abubakar Abubakar Muhammed
SOKOTO
M
15
85386102HA
Anichi Christian Ikechukwu
ENUGU
M
16
85138328IB
Bappah Hamza
BAUCHI
M
17
85136104GA
Hassan Abubakar Ahmad
BAUCHI
M
18
85568264IC
Jide Daniel Oluwatimileyin
KOGI
M
19
85624288BE
Sani Auwal Ahmad
KANO
M
20
85699943CJ
Shaibu Umaru Smart
KOGI
M
21
85547610GB
Yari Faisal Yakubu
KADUNA
M
22
85556243GB
Yusuf Shamsudeen Abdulrauf
NIGER
M
Mechanical Engineering
23
85070126BH
Alfred Samuel Peter
AKWA IBOM
M
24
85201809EJ
Elmiskin Mustapha Bukar
BORNO
M
25
86381214AG
Muhammad Umar Bello
BORNO
M
26
85553958CJ
Babalola Bolarinwa Joshua
OSUN
M
27
86239736GF
Isiwu Kenechukwu Bonaventure
ENUGU
M
28
85975116HH
Jiddah Ibrahim Abubakar
KWARA
M
29
85619887CF
Minabo Hamilton Minimah
RIVERS
M
30
85549093HE
Peter Alphonsus
KADUNA
M
31
86892338BA
Philip Uwem Charles
AKWA IBOM
M
Click Here to access AFIT final degree admission list for 2018/2019
https://afit.edu.ng/main/2018/12/18/2018-2019-updated-admission-list-for-degreeb-sc-and-b-eng-programmes/
AFIT Admission Acceptance Fee Payment Procedure.
AFIT ND and Degree programmes acceptance fee = N20,000 (twenty thousand naira only).
AFIT Pre-HND, HND, M.Eng and PGD programmes acceptance fee = N25,000 (twenty five thousand naira only).
Go to www.afit.edu.ng.
Navigate to "STUDENT" menu and select "New Student"
Enter your JAMB Reg No (for ND and Degree Students) or Admission No (for Pre-HND, HND, PGD and Masters students. Click here for your Admission No) as your username and 123456 as your default password.
You will be prompted to change your password and email address to continue. Kindly supply your new password and email to continue. Once this is successful, you will be redirected to the login page.
Login with your new password and your JAMB Reg No.
On your page, click on "Pay Acceptance Fee" and follow through to the end.
After a successful Acceptance Fee Payment, click on Print Receipt to print your payment receipt.
NOTE: You are to come to the Academic Branch of AFIT with your printed receipt to collect your provisional Admission Letter.
That's the much we can take on the topic "AFIT Degree Admission List 2018/2019 Is Out | Check All AFIT Admission List Batches Here".
Thanks For Reading
AFIT Post UTME Screening Form 2018/2019
AFIT Postgraduate Admission Form 2018/2019 Out | AFIT PG School Fees
AFIT School Fees 2018/2019 Breakdown For Full Time & Postgraduate
AFIT ND Admission Screening Form 2018/2019 | AFIT Post UTME Form 2018/2019
AFIT Pre-HND, HND and PGD Admission Forms 2018/2019 Is Out Online