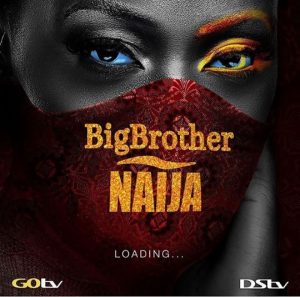 It's no longer news that the 2020 Big Brother Naija Audition has been announced to the surprise of all despite the ongoing coronavirus pandemic which has brought the world to a standstill. Anyway we have something to cheer about as Big brother has announced through their official website that the show will hold soon.
In any way, big brother official announcement is below;
The online audition process starts on Wednesday, May 20 till Saturday, May 30, 2020. If you think you have what it takes to be a Housemate this season, then don't hold back!
You are expected to record a two-minute video of yourself stating why you should be picked to be a Housemate in season 5 of Big Brother Naija. Only after recording your video, then you need to fill out the online registration form and upload your video below.
Please answer all questions on the form fully and honestly. If it is discovered that you have been deliberately untruthful or have withheld information relevant to your character or your past, you will be disqualified from the selection process.
The online audition is free and open to interested male and female participants, who are of Nigerian nationality with a valid Nigerian passport, and must be 21 years of age by June 1, 2020.
If you have done the above am sure you will be asking questions on what to do next and that's why I have decided to write this post today.
What's Next After Big Brother Naija Online Audition 2020?
Immediately you have done your 2 Minutes video as well as uploaded your video online, you have to wait for a response from big brother. I am very sure you have provided your email already, Instagram and Facebook handle as well as other social media handles. Therefore there a number of ways you can be contacted but be rest assured that your videos has been watched and duly accessed without sentiments.
How To Win Big Brother Naija 2020 (The Mercies Strategy)
Mercy has won the Big Brother Naija Pepper Dem Season, but not without some well implemented strategies.
It was a wonderful winning streak for Mercy and it didn't come easy. A lot of effort went into it, a result of well calculated strategies.
No Strategy Mantra
Most members of the Pepper Dem Gang could, in the beginning of the show, be heard saying that they have no particualar strategy. But, what we've seen throughout the season proved otherwise. Mercy, who ended up winning the Game, made strategic moves throughout her stay in the House.
Alliances
If there was any charming stunt Mercy smartly pulled in the Game, it was her alliances with other Housemates. Her relationship with Diane which we won't stop talking about, was so deep and sweet it peppered us. As for her relationship with Ike, that was a perfect example of love and this too got us talking for a long time.
From their fights to their lovey dovey moments and their Coin plans, we saw in the two relationship goals like no other.
Fashion Goals
When we talk of the most fashionable Housemate in the Pepper Dem Season, we can only point to Mercy. Her peppery outfit goals were consistent throughout the Show. She was the only Housemate who never repeated clothes till the end of the Show. If this isn't peppery enough, we wonder what better ways to show how strategic she has been from the beginning. Even Diane had a taste of her closet when we saw her with some of her outfits. Fans across the globe won't stop talking about it. So will we.
Coins Palava
Mercy's idea of the Bet9ja Coins was bent on acquiring more. With Ike on her side, she was able to gather as many Coins as she could when the need arose. At a point, she and Ike had to steal Omashola's Coins before going for Esther's. It was a calculated strategy which kept us wondering for long whether or not the Coins would be returned. Out of remorse, and Mercy's persuasion of Ike, the Coins were returned.
Relationship Goals
Of all the Pepper Dem Housemates, Mercy was smart in her relationship goals. The Icy pair yielded fruits as Ike spread his shoulder for Mercy to climb on to get to the finale. Remember his sacrifing his Coins so she could buy Immunity. It was a wonderful relationship. From clinching to her great competitors to aligning with the strongest Housemates at the right time, it was clear she planned her steps all along. We know she did not like Frodd which was why she always Nominated him for Eviction. But she later became friends with him when he won the the Ultimate VPH. Even in the finale, Mercy's relationship with Mike became strengthened. She was always seen around him playing one prank or the other. No wonder she ened up winning the Game.
Strategic Expressions
Mercy was so calculated in her steps that anytime she said anything, it usually hit the right spot. She knew when and what to talk. When she and Tacha got into a fight, Mercy knew when to shut up and what to say to get words out of you. She did that so well with the other Housemates too and trust us, it saved her a lot of trouble. We are sure many us of enjoyed her banter with Ike, espcially after the Party.
Mercy came into Biggie's House with the statement "I'm going to win the money" and with the right strategy, she actually did. As the first female to win the Game, her opening speech (or is it a prophesy?) came through. Talk about power of the tongue.
Big Brother Naija is proudly sponsored by Bet9ja and is available on all DStv packages, and on GOtv Max and GOtv Plus. For more information on Big Brother Pepper Dem follow us on YouTube, Instagram, Twitter and Facebook.
That's the much we can take on the topic "What's Next After Big Brother Naija Online Audition 2020?".
Thanks For Reading