Vehicle Plate Number Verification, Cost & Approved Sites for New Number Plate in Nigeria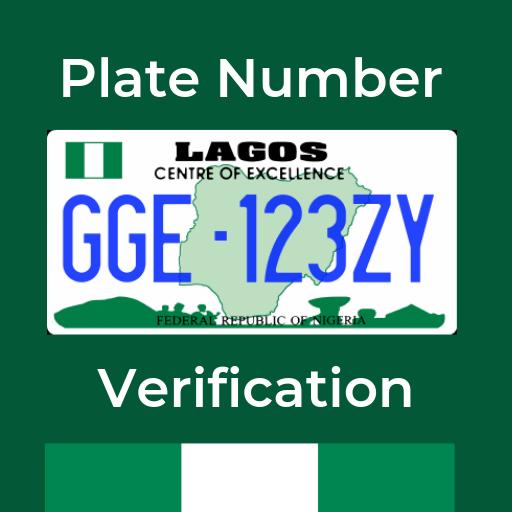 If you have been searching for Vehicle Plate Number Verification, Cost & Approved Sites for New Number Plate in Nigeria, how to replace lost plate number in nigeria, frsc plate number verification, commercial plate number in nigeria, vehicle license renewal fees 2023 in nigeria, how to check plate number owner in nigeria, cost of vehicle registration in lagos 2023, app to check plate number in nigeria, how to check name from number plate then you are not alone.
To avoid any trouble you may have with VIO, you'd better do vehicle plate number verification as soon as possible. Check out where and how to check it here!
1. Why is it necessary to verify vehicle number plate?
This is a common question of many people who underestimate the popularity of fake number plates in the country. Most of us take it for granted that our vehicle number plates are genuine because we have registered it with a trustworthy agency.
Records show that more than two-fifths of vehicles travelling on Nigerian roads are carrying fake plate numbers with or without driver's awareness. This fact suggests an urgent need to confirm plate number authenticity.
2. FRSC plate number verification: 3 ways to check
2.1. Verify number plate on FRSC website
Below are simple steps for plate number check in Nigeria, using FRSC portal
The web design of FRSC verification platform
Go to Federal Road Safety verification of plate number website at:
https://nvis.frsc.gov.ng/VehicleManagement/VerifyPlateNo
Type in your plate number in the box (for example: ABC125AP). Remember to stick to this format without space when entering your number. ABC125 AP will not be accepted.
Click onto "Verify" button.
The registered information of that number will be revealed below the button. You can only see the name of the vehicle and registration date because the FRSC don't want to leak more details about these identifiers.
If the information does not match with your car or motorcycle, you should quickly have your vehicle verified by bringing essential identity document to an approved site of number registration. FRSC verification of plate number is an equally important task to obeying other traffic rules and regulations.
Have your vehicles verified if you don't want troubles with police
2.2. Text to verify number plate
This is a very convenient way to verify your vehicle number plate, you just need to send a message and wait for the response.
Should the information revealed there is correct with yours, you can be rest assured to have a sound sleep. Otherwise, you should verify number plate of your vehicle immediately to avoid any later trouble with FRSC vehicle inspection officers. You might have problems with police if they find yours is the plate no verification.
Text "Verifyplateno [your plate number]" and send to 33324.
For example, if your plate number is ABC000JR, text Verifyplateno ABC000JR and send. You will get their reply shortly. Check later section for interpretations of different responses.
2.3. Verify number plate via FRSC app
As we are living in a technology-driven world, everything should come easy within a click, so does this verification process. To support Naija drivers in checking their license or number plate easily, FRSC has released their application for Android phones.
Please click here to download the app for Android.
Once finished, type your car number plate onto the box 'Enter Plate No'. Click on Verify to see the result.
If you have any difficulty during the process, you can comment right under the review thread so the administrator can support you as soon as possible.
Your FRSC app design will look like this once fully installed
3. Types of responses from FRSC number plate verification system
When you request to verify your vehicle number plate, FRSC system will check its data and reply in several formats, indicating different meanings.
There are 4 types of responses that will be interpreted below!
Response format 1: "This number plate has been produced by FRSC and assigned to [car model] on [date of successful registration].
If the car model in the response matches yours, you can be assured your number plate is genuine and has been successfully registered.
If the car model doesn't match, go to FRSC center to register your car number plate immediately.
Response format 2: "This number plate has been produced by FRSC and assigned to [car model], however the vehicle is yet to be registered."
Simply, go to the place you registered your car initially to complete the process. Ask them to trace back the unfinished steps so you can add in documents or complete all requirements for a successful registration.
Example of an FRSC assigned number plate
Response format 3: "This number plate has been produced by FRSC but yet to be assigned to any vehicle"
This means your number plate has never been registered before. Visit FRSC center to register your car as soon as possible. You can check the price and locations in below sections.
Response format 4: "An invalid/ wrong number plate"
Sorry, your car number plate is not issued by FRSC. In other words, it's a fake one. Go to get a genuine plate at FRSC's places please!
4. Approved sites for new plate number registration or verification
Following is the comprehensive list of approved sites to register vehicle identification number throughout the country, published by Federal Road Safety Corps:
 FRSC approved sites for new plate number registration
State
Location
Abia
BIR Zonal Office, 5 Bende Road, Umuahia
Adamawa
BIR Office, Yola North
Akwa Ibom
BIR Office State Secretariat, Uyo
Anambra
Motor Licensing Office, Npaje Awka
Bauchi
BIR Office, Jos Road, Bauchi
Bayelsa
MLA Yenagoa: Obele street, Ovom, Yenagoa
MLA Kpansia: Inec Junction, Kpansia, Yenagoa
MLA Brass: BIR Secretariat complex, Road Safety Road, Yenagoa
MLA Ogbia: Emeyal II, Ogbia LGA
MLA Sagbama: Hospital Road, Yenagoa
Benue
BIR Office, G.R.A. Kashim Ibrahim Road, Makurdi
Borno
BIR Office, Opp. Ramat Polytechnic, Maiduguri
Cross River
BIR Office, 43 Akim Road Calabar
BIR Office, Ikot Omin Calabar
BIR Office, Inyang Street Calabar
Delta
BIR Office, 27, Ezenei Avenue, Off Nnebisi Road Asaba
Ebonyi
BIR Office, Ministry of Finance, Abakaliki
Ezza South LGA Motor Licensing Office, Onueke
Ebonyi LGA Motor Licensing Office, Ugbodo
Afikpo North LGA Motor Licensing Office, Afikpo
Edo
EIRS Office, New Lagos Road
EIRS Office, Forestry Road (LTO I & LTO II)
EIRS Office, TV Road
EIRS Office, Uselu
EIRS Office, Ikpoba Hill (Ramat Park)
EIRS Office, Obe
EIRS Office, Okada
EIRS Office, Ekpoma
EIRS Office, Auchi
Ekiti
BIR Office, Oke-Oriomi, Ado Ekiti
BIR Office, Beside First Bank Erekeson Market, Efon-Alaaye
BIR Office, Old secretariat complex, Emure-Ekiti
BIR Office, Oja-oba premises, Ido-Ekiti
Bir Office, Opp Oba palace, Ise-Ekiti
BIR Office, Oke-Osun, Ikere Ekiti
Enugu
BIR Office, Okpara Avenue, Opp. PHCN Office Enugu
FCT
VIO Office, Mabushi Abuja
Gombe
BIR Office, Gombe
Imo
BIR Office, Okigwe Road, Owerri
Jigawa
BIR Office, Old Secretariat, Sani Abacha way, Dutse
Kaduna
BIR Office, Opp. High court Bida RS Kaduna
Kano
BIR Office, No.2 Bank Road, Kano
Katsina
BIR Office, G.R.A. Katsina
Kebbi
BIR Office, Opp. Diamond Bank, Birnin Kebbi
Kogi
BIR Office, No.1 Beach Road Lokoja
Kwara
IRS Office, Ahmadu Bello Way, Ilorin
Lagos
Motor Vehicle Adminstration Agency, Ojodu
Nassarawa
BIR Office, Kasuwar Tomato, Lafia
BIR Office, Testing Ground Lafia
Niger
VIO Office, along Paiko Road Minna
Ogun
IRS Oke-Mosan, Opp Federal High Court Abeokuta
Ondo
BIR Office, Alagbaka, Akure
Osun
BIR Office, Ministry of Finance, State Secretariat Abere
Oyo
BIR Office, Onireke Road, Egbe Ibadan
Plateau
BIR Office, No.7 Beach Road, Jos North
Rivers
BIR Office, No. 22 William Jumbo Street, Port-harcourt
Obio Licensing Office, Old Aba Road, Portharcourt
Emenike Licensing Office. Emenike Junction, Diobu, Mile 1, Portharcourt
Sokoto
BIR Office, behind City Campus, Usman Danfodio University
Taraba
BIR Office, Hamman Ruwa Road, Jalingo
Yobe
BIR Office, Gujiba Road, Damaturu
Zamfara
BIR Office, Tudun Wada, Gusau
(Source: https://nvis.frsc.gov.ng)
Pick an office near you and finish all of this paperwork
5. Cost of new plate number in Nigeria

How much is plate number in Nigeria? Here is the updated list of services related to plate number registration.
  Number plates service cost
Service/ Product
Cost
Standard Number Plate
N12,500
Out of Service
N40,000
Articulated Number Plate
N20,000
Number Plate Renewal
N10,000
Number Plate Replacement (Standard)
N10,000
Fancy Number Plate (Motor Cycle)
N30,000
Motor Dealer Plate (Special)
N30,000
Fancy Number Plate (Standard)
N80,000
Motorcycle Plate (Ordinary)
N3,000
Motor Dealers Plate (Ordinary)
N25,000
  Vehicle weighing and registration fee
Type of transport
Cost
Motor Cycle
N1,250
Motor Vehicle
N5,000
Change of ownership fee
Type of transport
Cost
Motor Cycle
N625
Motor Vehicle
N2,500
Register at FRSC approved sites to avoid fraud and fake plate numbers!
6. Facts you may not know about FRSC verification of plate number
Vehicle registration plate, aka a number plate or a license plate is a kind of identification for motor vehicles such as motorcycles, cars, trucks or trailers.
In the government database of public records, these identifiers will be attached to other information of the vehicle like brand, model, production year, engine size, mileage and some more data to get vehicles inspected for roadworthiness annually.
Most governments have applied FE-Schrift typeface in designing number plates to combat forgery. This typeface features monospaced letters and numbers that are slightly disproportionate to reduce fake documents as well as improve machine readability.
The arrangement of letters and numbers varies in different countries but all must make a clear distinction of using letters or numbers in a certain order. The random mixture will cause confusion where similar symbols like O and 0 to be used. That's why you often see international license number as HAF277HO (with clustered letters and numbers at the beginning and end) rather than HA0F27H5 (letters and numbers mixed).
The FE-Schrift typeface is widely used for its effectiveness
The last thing we want to share is France was the very first nation to introduce registration plate while the Netherlands was the one to implement national registration plate called "driving permit."
7. Conclusion
As you can see above, Nigeria plate number verification online is not difficult at all. Just follow 3 simple steps then you can have FRSC plate number confirmation. The way how to verify motorcycle plate number online is exactly similar to that of cars or other motor vehicles.
Also, thanks to the advancement of computerization, the registration process for a new plate can't be more convenient. Visit FRSC official website and you can refer to various options there.
Finally, we hope this article on how to verify number plate in Nigeria is helpful to you. Vehicle plate number verification can be said either a mandatory responsibility or right for every driver to ensure their vehicle's authenticity. Spare a few minutes and then you will never need to worry again!
That's the much we can take on the topic "Vehicle Plate Number Verification, Cost & Approved Sites for New Number Plate in Nigeria".
Thanks For Reading
O3SCHOOLS