Today, you and I will quickly take a look at the topic "FUGUS Pre-Degree to Degree (100 Level) Admission List 2020/2021 Released".
This has become very necessary as several candidates have been filling my comments feed with several questions.
The Federal University Gusau (FUGUS) is a public, conventional, coeducational, research university located in Gusau, Zamfara State, Nigeria. The University is one of the twelve new federal Universities which were established in States where none existed, and shall offer programmes in Arts-based and Science-based disciplines. The establishment of the University commenced on 18th February 2013, while it started its first academic year in the 2014/2015 Session. The core academic structure of FUGUS is developed based upon the approved guidelines of the National Universities Commission (NUC) in the Benchmark Minimum Academic Standards (BMAS) documents, as well as other norms from relevant stakeholders, e.g. professional societies.
FUGUS shall be developed in phases and the University has adopted a faculty-system for the development of its core academic structure. Each phase of academic development shall have duration of 5 years and shall be characterized by the establishment of new Faculty (ies), Department(s) and/or academic programme(s). The university starts its academic activities with a School of Pre-Science Studies and the following three Faculties: i) Faculty of Humanities and Education; ii) Faculty of Management and Social Sciences; and iii) Faculty of Science.
Presently, FUGUS has 17 Departments that houses 27 undergraduate academic programmes. It intends to expand and develop other Faculties, Departments and programs as well as its own M.Sc. and Ph.D. programs in the coming years. FUGUS has developed extensive links with other Nigerian Universities both Public and Private, and is able to count on a substantial pool of lecturers and scientists teaching and conducting research in the best universities across the country.
The University will train graduates with sufficient and adequate academic and practical background for the creation, transfer and application of their acquired knowledge for the advancement of mankind in a friendly, interactive and multicultural environment. ALL the training programs in FUGUS are geared towards producing graduates who are able and capable of solving local Nigerian problems, in addition to global challenges that they might be confronted with. In pursuance of the above, specific features related to professional and ethical responsibilities, capped with an integrated Special skills acquisition have been incorporated into ALL the programmes in the University
However, I am glad to announce to you that the FUGUS Pre-degree to degree Admission List for the 2020/2021 academic session is out.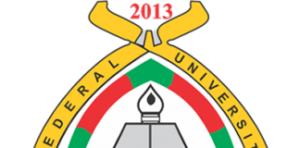 Nonetheless, if you are among those that has been searching for [www.fugus.edu.ng admission list, fugus admission portal, fugus admission list 2020, fugus admission status, fugus admission list 2020 2021, fugus admission 2020, fugus admission list 2020/2021, fugus admission list 2020/21, FUGUS Pre-Degree to Degree (100 Level) Admission List 2020/2021 Released], then you are not alone.
Nevertheless, you shall get all the information you have been searching for right here on your favorite blog.
Therefore, the next question that will come into any Fugus degree from Pre-degree admission seekers mind is "How Do I check My Admission Status?".
Well, the answer to that question is not far-fetched as you can see all of that information below.
FUGUS Pre-Degree to Degree (100 Level) Admission List 2020/2021 Released
This is to inform all the candidates that participated in the Federal University, Gusau (FUGUS) 2020/2021 pre-degree programme that the list of candidates offered provisional admission into the university degree (100 level) programmes for the 2020/2021 academic session is out.
FUGUS school of pre-degree admission placement for 100 Level is now available online.
Check FUGUS Pre-Degree to Degree Admission List.
JAMB Admission Status Portal 2020/2021 and How To See Admission Status On JAMB's Website for 2020/2021
Go to http://www.fugusau.edu.ng/placements, to access your admission status.
We use this medium to congratulate all those who were admitted and wish them success in their academic endeavors.
That's the much we can take on the topic "FUGUS Pre-Degree to Degree (100 Level) Admission List 2020/2021 Released".
Thanks For Reading
FUGUS Pre-degree Form 2020/2021 Released | FUGUS Pre-degree Admission Portal 2020
FUGUS Admission List 2020/2021 | 1st Batch & Direct Entry Admission List Out
FUGUS Post UTME Result 2020/2021 | How To Check FUGUS Post UTME Result