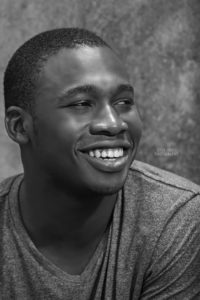 In the era where young people are easily lured off focus by the idea of quick money making schemes, be it legal or not, it is very laudable to see amongst these youths, people who still believe in hard work, in perseverance and in purpose.
They believe so much in their skills, that they groom and develop these talents they have, explore every possible genuine way in which they can flourish by the works of their hands or as regarding this article, the beauty of their voice.
This is very much seen in the life of 20 year old Nigerian Singer and songwriter, "A.D.A.M". Yes that's stage name, "A.D.A.M". It's even more intriguing when he says it in his song, with some sort of sexy feel to it.
What's more beautiful is the meaning that acronym has to it for the rest of his life, "Another Day Another Memory". When asked why he had chosen that for a stage name, he explained A.D.A.M describes just how he lives his life, an attempt to living everyday with a purpose, achieving every goal there is to achieve and basically leaving a story to tell his grandchildren at old age.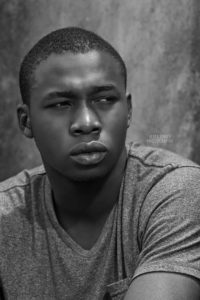 Birthed Adams Odosa Igbinidu, Another Day Another Memory is a Benin RnB Singer af songwriter with unflinching interests in Soul and Pop. A Muslim from birth and by choice. He started music in December 2016, with the rlease of his firt sinle titled "Confession".
He performed his music at the 2017 UNIBEN All-Stars Event, as an opening act for DMW's Mayorkun and Jonny Drille of Mavin, (headliners of the night), where he vowed the crowd with his amazingly sonorous voice.
He has since gone on to create a niche for himself, dropping songs with scintillating lyrics, a feature which is rare in present Nigerian Music industry. He went on to feature at other events, most notably at Evol 6.0.  The organizers so believed in him that he was among the only 3 acts who performed on the main show, the other two being headlining artist for the night, Ric Hassani (mehn that man is too good abeg) and talented rap artist (Harry Carter).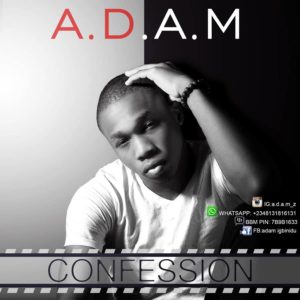 For those who have been opportuned to watch this young man from the start of his career, we have been proud of his non stop progress, with every song showing huge improvements and keeping us fans with huge faith and belief in his talent. Personally I love his song "Memory" the most.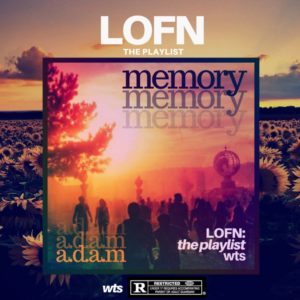 Very recently the young man made an apparent viral video of him singing this song and appealed to his twitter followers to help retweet till DMW boss, Davido sees it. And damn, real talent couldn't be hidden for too long. The tweet has over 2000 retweets, 20k views on the video and a follow from Davido himself to his twitter account. Even O.B.O could sight the talent in this potential superstar.
https://twitter.com/theADAMsound/status/1054749203585527809?s=19
Some of my friends can't seem to find who they can compare his talent to exactly, always pitching him with greats like the Weeknd, Sam Smith, John Legend and even Ed Sheeran. But in my opinion, he is very unique in his own right.
A.D.A.M is a final year Mechanical Engineering student of the University of Benin and is currently working on his debut EP, after dropping series of singles. A visit to his SoundCloud account will leave you wild with excitement and it's for this reason i've chosen to write about him.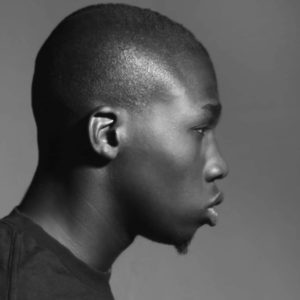 I mean, he could choose to follow the trend of every Nigerian youth his age (you know the trend, don't comma be finding my mouth), but no, he has decided to make use of his God-given talent to make something iconic, and for this reason, I celebrate his success in advance.
You can find his music on SoundCloud.com/theADAMsound
His Twitter/Instagram Handles are @theADAMsound
Do well to listen and feel free to come and drop comments of your testimony when you are done.
Thanks For Reading
Please Help A.D.A.M. with more views, retweets until his dream of Davido signing him comes to actualization.