Today, you and I will quickly look at the topic titled "Updated List Of Courses Offered In FUNAAB  | FUNAAB Courses & Fees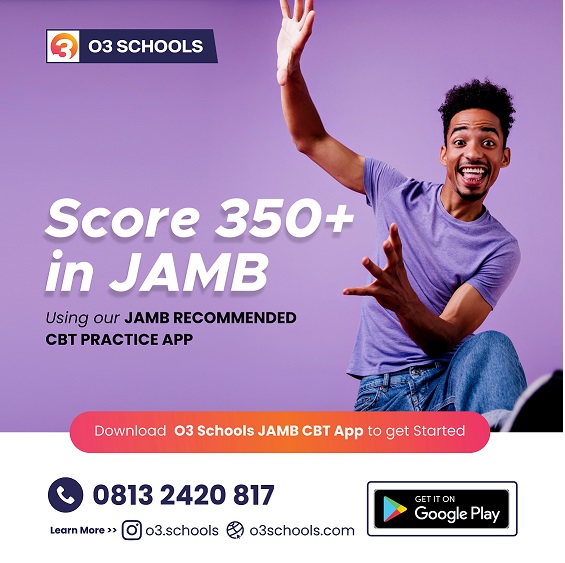 SCORE 350+ In JAMB  Download and Install JAMB CBT APP NOW for practice. CLICK HERE
Message  O8132420817  on Whatsapp for more info on How to Activate After Installing
Your success is directly proportional to your smart work and Hard Work
This has become very necessary because of students planning to study in several federal universities in Nigeria especially FUNAAB.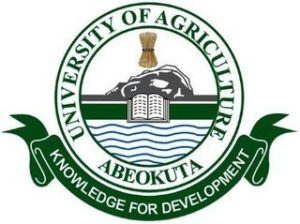 To ease your curiosity, we have compiled the complete list of Federal and State Universities in Nigeria.
Recommended:- Complete List Of Federal Universities In Nigeria
Also Read:- Complete List Of All State Universities In Nigeria.
Therefore, o3schools is here to make life easy for every Nigerian Student and that's why we have also done a very complete and accurate job on JAMB subject combinations.
Highly recommended:- JAMB Subject Combination For All Courses For SSU Aspirants
However, if you have been searching for [funaab courses 2021, funaab courses and cut off mark, commercial courses in funaab, funaab brochure, funaab direct entry courses, departments in funaab, funaab courses, funaab portal, Updated List Of Courses Offered In FUNAAB  FUNAAB Courses & Fees ], then you are obviously not alone.
Nonetheless, you shall get all the information you have been searching for right here on this blog.
Therefore, without wasting much of your time, lets head to the topic "Updated List Of Courses Offerred In FUNAAB | FUNAAB Courses & Fees ".
Without further ado, lets head there right away.
UNIVERSITY'S VISION
To be a centre of excellence in knowledge generation for global development and the sustenance of an environmentally friendly society.
UNIVERSITY'S MISSION

To build great future leaders and generate knowledge through research and intellectually stimulating environment for teaching, learning and community outreach towards sustainable development.

UNIVERSITY'S OBJECTIVES
The distinguishing feature of UNAAB's mandate is its tripodal nature, comprising teaching, research and extension functions. These are adequately emphasized in the 13-point objectives of the University and the Academic Brief that was prepared for the take-off of the University. The objectives are:
To encourage the advancement of learning and to hold out all persons without discrimination based race, creed, sex and political conviction, the opportunity of acquiring a higher education on agriculture.
To develop and offer academic and professional programmes leading to the award of diplomas, first degree, postgraduate research and higher degrees which emphasize planning, adaptive technical maintenance, developmental and productive skills in agriculture, agricultural engineering and allied professional disciplines with the aim of producing socially mature persons with capacity to improve on those disciplines and develop new ones, but also to contribute to the scientific transformation of agriculture in Nigeria.
To act as agents and catalysts, through postgraduate training, research and innovation for effective and economic utilization, exploitation and conservation of Nigeria's natural agricultural, economic and human resources.
To offer to the general population, as a form of public service, the results of training and research in agriculture and allied disciplines and to foster the practical application of those results.
To establish appropriate relationships with other national institutions involved in training, research and development in agriculture.
To identify the agricultural problems and needs of Nigeria and to find solutions to them within the context of overall national development.
To provide and promote sound basic scientific training as a foundation for the development of agriculture and allied disciplines, taking into account indigenous culture, the need to enhance national unity, the need to vastly increase the practical content of student training, and adequate preparation of graduates of self employment in agriculture and allied professions.
To promote and emphasize teaching, research and extension of agricultural knowledge including agricultural extension services and outreach progrmmes, in-service training continuing education and on-farm adaptive research.
To offer academic programmes in relation to the training of manpower for agriculture in Nigeria.
To organize research relevant to agriculture with emphasis on small scale farming.
To organize extension services and out-reach programmes for technology transfer.
To establish institutional linkages in order to foster collaboration and integration of training, research and extension activities.
To undertake any other activities appropriate for Universities of Agriculture.
Unified Tertiary Matriculation Examination (UTME) Candidates
Admission into 100 Level: Information and Requirements
General Information
Candidate seeking admission into the Federal University of Agriculture, Abeokuta should note that they have the SOLE responsibility of ensuring that they meet the requirements before making any payment. If at any point it is discovered that the candidate does NOT meet the minimum admission requirements, such offer of admission shall be withdrawn and payment made is NON-REFUNDABLE.
Admission into Agriculture, Engineering, Biosciences, Physical Sciences and Veterinary Medicine Courses
In addition to conditions stated in the Eligibility for Pre-Admission Screening Exercise, candidates are expected to possess five (5) SSC Credits in English Language, Mathematics, Chemistry, Physics and Biology at not more than two (2) sittings.
A Pass in Physics at O-Level is acceptable ONLY for courses in Agricultural Programmes.
A Pass in Biology with Credit in Agricultural Science is acceptable ONLY for courses in Agricultural Programmes. The University does not accept Agricultural Science in lieu of Biology.
Candidates applying for Water Resources Management should also possess a Credit in Geography.
JAMB Subject Combinations for Art Courses 2020/2021
JAMB Subject Combinations for Science Courses 2020/2021
JAMB Subject Combinations for Social Science Courses 2020/2021
COLLEGE OF AGRICULTURAL MANAGEMENT AND RURAL DEVELOPMENT (COLAMRUD)
COLLEGE OF ANIMAL SCIENCE AND LIVESTOCK PRODUCTION (COLANIM)
COLLEGE OF BIOLOGICAL SCIENCES (COLBIOS)
COLLEGE OF ENGINEERING (COLENG)
COLLEGE OF ENVIRONMENTAL RESOURCES MANAGEMENT (COLERM)
COLLEGE OF FOOD SCIENCES AND HUMAN ECOLOGY (COLFHEC)
COLLEGE OF MANAGEMENT SCIENCES (COLMAS)
COLLEGE OF PHYSICAL SCIENCES (COLPHYS)
COLLEGE OF PLANT SCIENCE AND CROP PRODUCTION (COLPLANT)
COLLEGE OF VETERINARY MEDICINE (COLVET)
The following are the complete and updated list of courses offered in funaab for the admission process.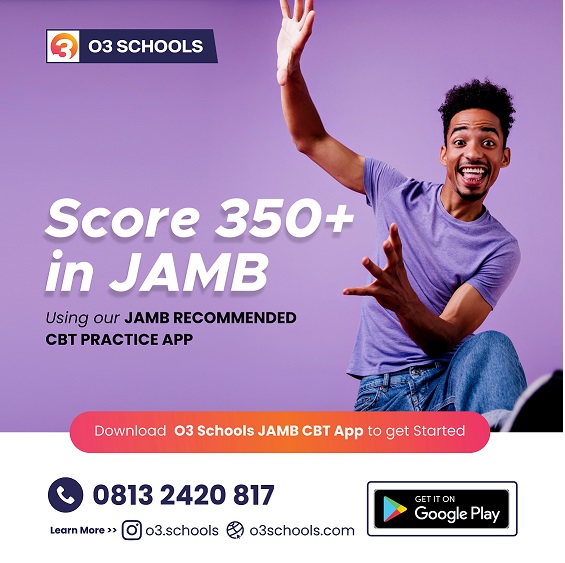 SCORE 350+ In JAMB Download and Install JAMB CBT APP NOW for practice. CLICK HERE
Message  O8132420817  on Whatsapp for more info on How to Activate After Installing
Your success is directly proportional to your smart work and Hard Work