6 Key Ways to Improve Your Money Mindset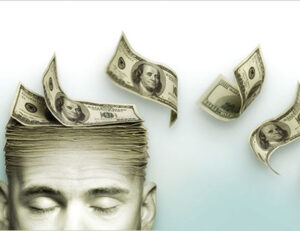 Money has a powerful energy. And it is a reflection of the inner connection of the individual with reality. Therefore, financial thought processes are associated with a certain mindset. Especially with those that allow you to move the boundaries of reality and achieve your
goals.
A person's thinking greatly influences the course of their life, as well as social and financial status and social circle. And material success largely depends on the ability to tune in to well- being and good prosperity. But attracting money into your life begins with the visualization
of a specific picture in your head. Start by developing the next six attributes.
1. Have a Vision
If at some point in your life, you aspire to be a millionaire or have a seven-figure business in Nigeria, you must be clear about why you want it. As we shape our vision and the "why" of others, the growth of the inspiring action we take to achieve it will be exponential. Some of the world's greatest entrepreneurs have great missions. They know exactly where they are going and why they are going there. They are clearly aware of the influence and legacy they create. What is your influence? What legacy do you want to build? Besides, millionaires have a "now" mentality. Instead of putting things off, they do what is needed now, no matter how scary or impossible it is.
2. Think About the Next Level
Set yourself up for the next financial level every day. Seek harmony in your own inner world. And you will feel like an active participant in a new financial level. You need to develop financial thinking with the help of the most powerful human tool — thoughts. Become the creator of your own money universe. And the correct perception of the world will help to achieve material success.
3. Be Solution-oriented
Be very clear about the problem your business is solving. If you are dealing with Forex trading how work is done and problems are solved should be completely clear to you. Also, as stated by Forextime, being solution-oriented means that you see solutions where others see
difficulties, regardless of your circumstances. So, when a case gets complicated and most people give it up and go home, the millionaire mind knows that there is always a solution and that no matter how big the issue or concern is, there is a blessing in disguise. Even failure
brings benefits that will serve you in the future.
4. Be Growth-oriented
Numerous successful people have an endless pursuit of personal growth and development. First of all, find a coach. Often, when you seek wise advice, you put up a wall between you and the feedback you receive. Know that the mentor sees your business and life from an
outside perspective that you may not have. The more you are willing to hear and absorb feedback, the faster and further your business will grow.
5. Continually Hone Your Leadership Qualities
Focusing on your leadership skills will dramatically change and alter everything in your life and business. The more you develop your leadership skills, the more you are going to attract other like-minded people into your business.
But do not forget that the amount of income depends not only on thinking processes but also on hard everyday work. Therefore, every day, take a little time to imagine your material well-being. And then get to work.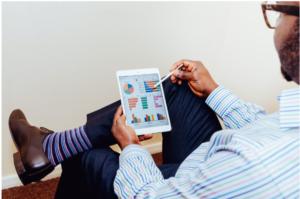 6. Turn Your Thinking From Doing to Being
People, especially entrepreneurs, are constantly doing things to have things — a new car, a house, clients, Forex trading, or anything else — that will make them feel significant and good. They believe that by becoming rich, they will really be influential and have done something worthwhile. But it is, in fact, the opposite. If you really want to have a million dollars, you must first think and act like a millionaire. Thus, you will attract the necessary resources to yourself.
Remove outdated and negative monetary attitudes from your mind. Replace them with positive thinking. Work on attuning your thoughts in total silence and using meditation techniques. This allows money to come to cash flows more easily. The psychology of money thinking completely rejects the outdated thesis that money is evil. The wrong statement appeared at a time when wealth could not be earned on one's own. But since then, the situation has changed radically. Now you can achieve a high position in society and financial success with your own hands.
To Sum up
Stop focusing on saving money and being poor since such thinking automatically attracts financial difficulties and problems to you. And you probably don't want to deal with them again. It is better to spend this time in a more useful way. Try to visualize your income more
often. The perception and memorization of pictures in the human mind are better. And it allows you to identify yourself with material well-being. So, pay attention to this part of your thinking. And, perhaps, very soon, the results of visualization will be more pleasant.