Updated List Of Courses Offered In UNIUYO|Faculties&Admission Requirements

Updated List Of Courses Offered In UNIUYO|Faculties&Admission Requirements
Today you and I will look at the topic of discussion titled "Updated List Of Courses Offered In UNIUYO|Faculties&Admission Requirements".
This has become very necessary because of students planning to study in several federal institutions in Nigeria especially the University of Uyo (UNIUYO).
However, to ease your stress, we have compiled a complete list of federal universities in the link below.
Do well to check it out.
Recommended:- Complete List of Federal Universities In Nigeria
Therefore, o3schools is here to make life easy for every Nigeria student and that is why we have also done a comprehensive work on the subject titled JAMB subject combination for UNIUYO courses.
Highly Recommended:- JAMB subject combinations for All courses In UNIUYO
Nevertheless, if you have been searching for [list of courses in Uniuyo, list of faculty in Uniuyo, uniuyo brochure, does uniuyo offer nursing, Faculty of Education in Uniuyo, courses offered in akwa ibom state university, engineering courses offered in uniuyo, university of uyo cut off mark,Updated List Of Courses Offered In UNIUYO|Faculties&Admission Requirements], then you are not alone.
However, today, you will get all information you have been searching about UNIUYO right here in this blog.
Therefore, if you are not too busy, lets head to the topic "Updated List Of Courses Offered In UNIUYO|Faculties&Admission Requirements" under the following headings;
About The University of Uyo
Admission requirements to study in UNIUYO
Faculties Present In UNIUYO
Updated List Of Courses Offered In UNIUYO
Without further ado, lets head there.
About The University of Uyo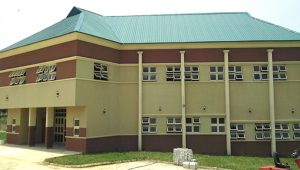 Popularly known and addressed as UNIUYO is the university of Uyo in Akwa Ibom State Nigeria.
The university which has it's motto as "Unity, Learning and Service" is a federal university boasting the following achievement;
Over 1500 Academic and 4000 administrative staffs
Over 20,000 undergraduate and 3000 post graduate students
However, the university was founded in the year 1991, it has its former name as UNICROSS and nickname as Tuskites.
The present vice-chancellor of the university is Professor Enefiok Essien.
Finally, Ini Edo who is one of Nigeria's finest actress is an alumni of this prestigious university.
Read:- 7 deadly mistakes Undergraduates Make ANd Why You Don't Need To Follow That Path
Admission Requirements To Study In UNIUYO
Read:- How To Remember 900% of what you have read easily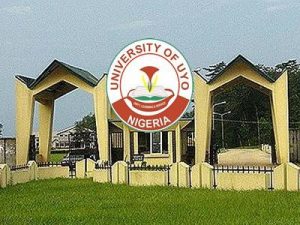 The following are the admission requirements a candidate must meet before being admitted into UNIUYO
The candidate must;
have minimum credit passes in five (5) subject including The English Language at SSCE or their equivalent for qualification
obtain either an HSC, OND or NCE in the relevant programme
obtain an acceptable score in the Unified Tertiary matriculation Board Exams
Faculties Present In The University of Uyo
Read:- 6 Top Signs Of A Wasted University Education
The following are the faculties present in the University of uyo.
They include the faculty of;
Agriculture
Arts
Basic Medical Science
Business Administration
Clinical Sciences
Education
Engineering
Environmental Studies
Law
Pharmacy
Science
Updated List Of Courses Offered In UNIUYO
Read:- Complete List of All Courses Offered In All Nigerian Universities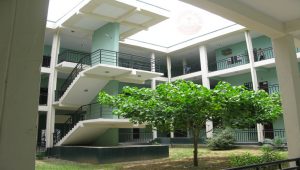 Have you been searching for a particular courses to study in the University of Uyo?
Then your search just ended.
The following are the complete list of course offered in UNIUYO.
In no particular order, they include
Economics
Geography
Political Science and Public Administration
Psychology
Zoology
Statistics
Mathematics
Computer Science
Microbiology
Physics
Chemistry
Botany and Ecological Studies
Clinical and Biopharmacy
Pharmacology and Toxicology
Pharmacognosy and Natural Medicine
Pharmaceutical and Medical Chemistry
Pharmaceutics and Pharmaceutical Technology
International law
Private Law
Public Law
Urban and Regional Planning
Geoinformatics and Land Surveying
Quantity Surveying
Fine and Industrial Arts
Estate Management
Buiding
Architecture
Electrical and Electronics Engineering
Computer Engineering
Mechanical Engineering
Civil Engineering
Chemical Engineering
Petroleum Engineering
Food Engineering
Agricultural Engineering
Early Childhood and Special Education
Educational Technology and Library Science
Education Foundation, Guidance and Counselling
Clinical Pharmacology and Therapeutics
Opthalmology
Paediatrics
Obstetrics and Gynaecology
Haematology
Orthopaedics/traumatology
Community Health
Medical Microbiology and Parasitology
Marketing
Insurance
Business Management
Banking and Finance
Accounting
Physiology
Biochemistry
Anatomy
Foreign languages/French
Theatre Arts
Religious and cultural studies
Philosophy
Music
Linguistics and Nigerian languages
History and International Studies
English
Communication Arts
Soil Science
Human Ecology, Nutrition and Dietetics
Forestry and Wildlife
Food Science and Technology
Fisheries and Aquaculture
Crop Science
Animal Science
Agricultural Economics and Extension
These are the complete and updated list of courses offered in the university of Uyo.
However, this list will be updated whenever a new course has been added.
That's all I can take on the topic titled "Updated List Of Courses Offered In UNIUYO|Faculties&Admission Requirements."
Thanks For the trust you have always put in us.
O3schools Team
Finally, remember that SHARING is CARING.
Other Articles That Might Interest You