Today, you and I will quickly take a look at the topic titled "UNILAG Sandwich Admission Form 2023/2024 UNILAG Sandwich Programme & Portal".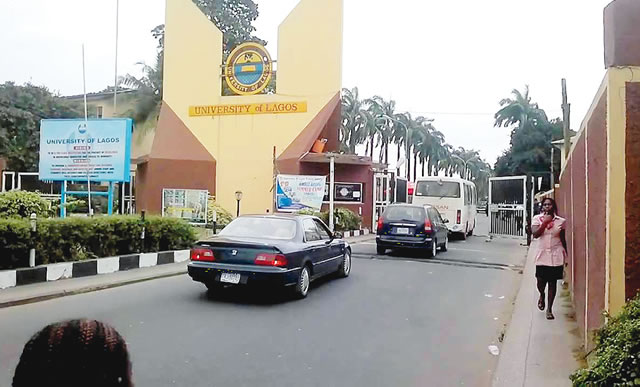 This has become absolutely necessary as a lot of students longing to pursue a sandwich degree at the University have been consistently searching and expectant of this information.
However, I am glad you are here.
Nonetheless, if you are among those that have been relentlessly searching for [unilag sandwich form 2023/2024, unilag sandwich portal, unilag sandwich school fees, unilag sandwich courses, unilag sandwich programme 2023/2024, sandwich unilag 2023, unilag ice form 2023, unilag sandwich student portal, UNILAG Sandwich Admission Form 2023/2024 UNILAG Sandwich Programme & Portal], then you can see that you are not the only one.
Nevertheless, you shall get all the information you have been searching for right here on this blog.
Without wasting much time, lets head to the topic "UNILAG Sandwich Admission Form  UNILAG Sandwich Programme & Portal" under the following headings.
If you are not too busy, lets head there right away.
UNILAG Sandwich Admission Form  UNILAG Sandwich Programme & Portal
The Institute of Continuing Education, University of Lagos (UNILAG) in collaboration with the Faculty of Education (Sandwich) invites applications from suitably qualified candidates for admission into its Sandwich Degree (B.Ed., B.A.Ed. and B.Sc.Ed.) programmes for the  academic session.
All candidates who possess five credit (5) passes in relevant O'Level subjects including English and Mathematics at not more than

TWO sittings

are eligible to apply.
CLICK HERE (.pdf) to download subject combinations for UNILAG Sandwich programme.
ADULT EDUCATION

EDUCATIONAL MANAGEMENT

EDUCATIONAL FOUNDATIONS (GUIDANCE AND COUNSELING)

HUMAN KINETICS AND HEALTH EDUCATION

Health Education (Mainstream)
Human Kinetics Education
Health Professionals

ARTS AND SOCIAL SCIENCES EDUCATION

Education Business
Education Christian Religious Studies
Education Early Childhood
Education Economics
Education English
Education French
Education Geography
Education History
Education Igbo
Education Islamic Religious Studies
Education Yoruba

SCIENCE AND TECHNOLOGY EDUCATION

Education Biology
Education Chemistry
Education Home Economics
Education Integrated Science
Education Mathematics
Education Physics
Education Technology
How to Apply for UNILAG Sandwich Admission.
General Information:
The application will be in two (2) stages: JAMB and ICE (Sandwich) UNILAG
Offer of admission into programmes listed above is subject to the availability of qualified applicants.
All completed application forms are to be submitted on or before 28th June 2019
There will be

no UTME

examination for the Institute of Continuing Education (ICE) UNILAG candidates.
How to Apply:
The application is in two stages:
STAGE 1:
Log on to JAMB CAP website and register.
Pay a sum of N3, 500 to enable you obtain a JAMB registration number
STAGE 2
Step 1: log on to UNILAG application portal http://applications.unilag.edu.ng.
Step 2: Click "Start Fresh Application"
Step 3: Select ICE (Sandwich) as application type, then provide your Surname, First Name, Middle Name, JAMB Registration Number, Mobile Phone Number and E-mail Address.
Step 4: Click the "Pay Now" to pay online the processing fee of N11, 500 (Eleven Thousand Five Hundred Naira only OR Print the payment advice with Remita Number to make payment at any Bank within the University of Lagos.
Step 5: Return to the application portal (http://applications.unilag.edu.ng,) after payment, click "continue application" enter your payment reference number and your surname in lower case as password.
Step 6: Complete all required details and upload the necessary documents.
Step 7: Complete the application form, submit online and print two copies. (Candidates can save their application form for later editing)
SUBMISSION OF APPLICATION FORMS AND ENTRANCE EXAMINATIONS
Completed application forms should be submitted online and a hard copy of the completed forms in colour print should be submitted to Sandwich Office, Faculty of Education.
Examinations for these programmes which will be in English Language, Mathematics and General Paper are as scheduled below:
Faculty/Programme
Venue
Deadline for Submission
Examination Date
Faculty of Education
Sandwich Programme
Halls 'B' & 'C'
Multipurpose Hall, University of Lagos, Akoka, Lagos.
Friday, 28th August 2020
Saturday, 29th August 2020. Time: 8.00 am
NOTE:
Candidates are expected to come to the examination hall with the colour print of their Application Form.
Provisional Admission Letters would be ready for collection two weeks after the entrance examination.
That's the much we can take on the topic "UNILAG Sandwich Admission Form UNILAG Sandwich Programme & Portal".
Thanks For Reading