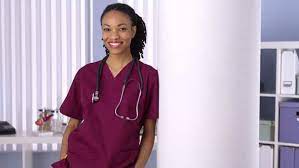 Looking for School of Nursing & Midwifery Form On Sale 2023/2024 [Nationwide], which school of nursing is selling form now?, is there any school of nursing form on sale in nigeria, is fct school of nursing form still on sale, school of midwifery form on sale, federal school of nursing form, which school of nursing form is out for 2023, school of nursing form 2023, lautech school of nursing form, then you are not alone

We will be updating the links of the current nursing forms on sale, their interview results or admission list and other useful information you will require before apply to any of the schools for the academic session.
The Current Schools of Nursing and Midwifery Admission forms on sale for  session are currently arranged in the order of hierarchy or ascending order of each states below:
Current Nigerian School of Nursing (SON) and School of  Midwifery (SOM) Admission Forms On Sale

Kindly follow any of the links below for any school of nursing and midwifery forms you are interested in which is still on sale.
NB: Any School or College without any clickable hyperlink means that we are yet to update such school or college admission form (KEEP CHECKING BACK LATER AS MORE LINKS WILL BE UPDATED AS TIME GOES ON).
1.0 Abia State
SON, Abia State University, Uturu School of Nursing Form
SON, Abia State University Teaching Hospital (ABSUTHC), Aba School of Nursing Form
School of Nursing Umuahia – SON Umuahia Admission Form
School of Nursing Amachara – SON Amachara Admission Form
SOPBM, Umuahia Admission Form
SOPBM, Abia State University Teaching Hospital (ABSUTH), Aba Admission Form
SOPBM, Abiriba Admission Form
SOBM, Amachara Admission Form
School of Mental Health Nursing, Aba Admission Form
2.0 Adamawa State
College of Nursing & Midwifery, Dept. of Nursing, Yola Admission Form
College of Nursing & Midwifery, Dept. of Midwifery, Yola Admission Form
Community Midwifery, Yola Admission Form
School of Peri-operative Nursing, FKederal Medical Center, Yola Admission Form
3.0 Akwa-Ibom State
SON, Anua-Uyo Admission Form
SON, Eket Admission Form
SON, Ikot-Ekpene Admission Form
SON, Ituk-Mbang Admission Form
SOPBM, Anua-Uyo Admission Form
SOPBM, Iquita-Oron Admission Form
SOPBM, Ituk-Mbang Admission Form
SOPBM, Urua-Akpan Admission Form
22 School of Mental Health Nursing, Eket
4.0 Anambra State
SON, Nnamdi Azikiwe University, Nnewi Admission Form
SON, Ihiala Admission Form
SON, Iyi-Enu Admission Form
SON, COOUTH, Nkpor Admission Form
SON, Adazi-Nnukwu Admission Form
College of Nursing, Diocesan Hospital, Amichi Admission Form
College of Nursing, St. Charles Boromeo Hospital, Onitsha Admission Form
SOBM, Adazi Admission Form
SOBM, COOUTH, Nkpor Admission Form
SOPBM, Ihiala Admission Form
SOBM Iyi-Enu Admission Form
SOPBM, Waterside, Onitsha Admission Form
5.0 Bauchi State
SON, ATBUTH, Bauchi Admission Form
College of Nursing and Midwifery, SON, Bauchi Admission Form
SOBM ATBUTH, Bauchi Admission Form
Community Midwifery Programme-SOBM, ATBUTH, Bauchi Admission Form
College of Nursing and Midwifery, SON, Bauchi Admission Form
College of Nursing and Midwifery, School of Midwifery, Bauchi Admission Form
6.0 Bayelsa State
SON Niger Delta University Wilberforce Island Admission Form
SON, Tombia Admission Form
SOBM, Tombia Admission Form
7.0 Benue State
SON Makurdi Admission Form
SON, Mkar Admission Form
SOBM, Makurdi Admission Form
SOBM, Mkar Admission Form
8.0 Borno State
SON Maiduguri Admission Form
SON UMTH, Maiduguri Admission Form
SOBM, Maiduguri Admission Form
Community Midwifery (SOBM) Maiduguri Admission Form
SOPBN Peri-Operative (UMTH) Maiduguri Admission Form
School of Mental Health Nursing, FNH Maiduguri Admission Form
SOPB Critical Care Nursing (UMTH) Maiduguri Admission Form
9.0 Cross River State
SON, St. Margaret's Hospital, Calabar Admission Form
SON, UCTH, Calabar Admission Form
SON, Itigidi Admission Form
SON, Ogoja Admission Form
SOPBM Calabar Admission Form
SOPBM, Obudu Admission Form
SOPBM Ogoja, Moniaya Admission Form
SOPB Otorhinolaryngology Nursing UCTH, Calabar Admission Form
School of Mental Health Nursing, Federal Neuro Psychiatric Hospital Calabar Admission Form
10.0 Delta State
SON, Agbor Admission Form 2022/2023👈
SON, Eku Admission Form 2022/2023👈
SON, Warri Admission Form 2022/2023👈
SOPBM, Asaba Admission Form 2022/2023👈
SOPBM, Sapele Admission Form 2022/2023👈
11.0 Ebonyi State
SON, MMH, Afikpo Admission Form
AEFUTHA School of Nursing Admission Form
AEFUTHA School of Post-Basic Nursing Admission Form
SOPBM Afikpo Admission Form
SOBM, FETHA, Abakaliki Admission Form
College of Nursing Sciences Uburu Basic Nursing Admission Form
College of Nursing Sciences Uburu Post-Basic Midwifery Admission Form
12.0 Edo State
SON, Benin City Admission Form
SON, UBTH, Benin Admission Form
SOM, UBTH, Benin Admission Form
SON, Igbinedion University Teaching Hospital, Okada Admission Form
SOPBM U.B.T.H. Benin-City Admission Form
SOBM, Benin-City Admission Form
SOBM, St. Philo's Hospital Benin-City Admission Form
SOBM, St. Camillus Hospital Uromi Admission Form
SOBM. Zuma Memorial Hospital Irrua Admission Form
SOPB Paediatric Nursing UBTH, Benin Admission Form
SOPB Ophthalmic Nursing UBTH, Benin City Admission Form
SOPB Peri-Operative Nursing UBTH, Benin Admission Form
SOPBN A & E Nursing UBTH, Benin Admission Form
SOPB Peri-Operative Nursing, Irrua Specialist Hospital, Irrua Admission Form
SOPB Paediatric Nursing, Irrua Specialist Hospital, Irrua Admission Form
School of Mental Health Nursing, Federal Neuropsychiatric Hospital, Uselu, Benin City Admission Form
Edo State College of Nursing Sciences Admission Form
Edo State College of Midwifery Admission Form
13.0 Ekiti State
SON, Ado-Ekiti Admission Form
SON, Ido-Ekiti Admission Form
SOPB, Midwifery Ado-Ekiti Admission Form
14.0 : Enugu State
SON, Bishop Shanahan Hospital, Nsukka Admission Form
SON, ESUTH, Parklane, Enugu Admission Form
SON, UNTH Enugu Admission Form
SOPBM Shanahan Hospital, Nsukka Admission Form
SOPBM ESUTH, Parklane Enugu Admission Form
SOPBM UNTH Enugu Admission Form
SOBM Awgu Admission Form
SOPBN, Cardiothoracic, UNTH, Enugu Admission Form
SOPB Nurse Anaesthetic Programme UNTH, Enugu Admission Form
SOPBN Ophthalmic UNTH, Enugu Admission Form
SOPBN, Burns & Plastic, National Orthopaedic Hospital, Enugu Admission Form
School of Mental Health Nursing Federal Neuropsychiatric Hospital, Enugu Admission Form
SOPB Peri-Operative Nursing UNTH, Enugu Admission Form
SOPB Orthopaedic Nursing, National Orthopaedic Hospital, Enugu Admission Form
15.0 Gombe State
SON Gombe Admission Form
SOBM, Gombe Admission Form
16.0 Imo State
SON Amaigbo Admission Form
SON Emekuku Admission Form
SON Joint Hospital, Mbano Admission Form
SON Owerri Admission Form
SON Our Lady of Mercy Hospital Umulogho Obowo Admission Form
Imo State College of Nursing & Midwifery, Orlu Admission Form
SOBM, Aboh Mbaise Admission Form
SOPBM, Awo-Omamma Admission Form
SOPBM Emekuku Admission Form
EZEALACNM School of Midwifery Form
EZEALACNM General Nursing Science Admission Form
17.0 Jigawa State
SON Birnin-Kudu Admission Form
College of Nursing, Hadejia Admission Form
SOBM. Birnin-Kudu Admission Form

JISCONM Birnin Kudu Post-Basic Nursing Form
18.0 Kaduna State
SON, ABUTH, Zaria Admission Form
College of Nursing Sci., Dept. of Nursing, Kafanchan Admission Form
SON St. Gerald's Hospital, Kakuri Basic Nursing Admission Form
St. Gerard's Catholic Hospital Post-Basic Nursing Admission Form
St. Gerard's Catholic Hospital Basic Midwifery Admission Form
SON, Wusasa Admission Form
SOBM. Tudun Wada (Kaduna State College of Midwifery) Admission Form
SOBM. Zonkwa Admission Form
College of Nursing Sc., Dept. of Basic Midwifery, Kafanchan Admission Form
SOPBM, ABUTH, Zaria Admission Form
SOBM, Wusasa Admission Form
SOPB (Ophthalmic) Nursing, ABUTH, Zaria Admission Form
SOPBN, Paediatric Nursing, ABUTH, Zaria Admission Form
SOPB Nurse Anaesthetic Programme, ABUTH, Zaria Admission Form
SOPBN, Otorhinolaryngology Nursing, Kaduna Admission Form
SOPB Ophthalmic Nursing, Kaduna, National Eye Centre Admission Form
School of Mental Health Nursing, Federal Neuropsychiatric Hospital, Barnawa, Kaduna Admission Form
19.0 Kano State
Nafisatu College of Nursing Admission Form
SON, Kano Admission Form
SON, Madobi Admission Form
SOBM, Danbatta, Kano Admission Form
Community Midwifery Programme, SOBM, Danbatta, Kano Admission Form
SOBM, Kano Admission Form
SOPBM, Gezawa Admission Form
College of Basic Midwifery, Gwarzo Admission Form
SOPB Orthopaedic Nursing, National Hospital, Dala – Kano Admission Form
SOPB Accident and Emergency Nursing, National Orthopedic Hospital, Dala – Kano Admission Form
SOPB Paediatric Nursing, AKTH Admission Form
Dansharif College of Nursing Sciences Admission Form
20.0 Katsina State
Katsina State College of Nursing (CONAMKAT) Admission Form  | ND & HND
SON Cherish College of Nursing Sciences, Batsari, Katsina State Admission Form
SOBM, Malumfashi Admission Form
Community Midwifery Programme, SOBM, Malumfashi Admission Form
SOM, Cherish College of Nursing Sciences, Batsari, Katsina State Admission Form
21.0 Kebbi State
CONS Birnin-Kebbi Admission Form
CONS Birnin-Kebbi Admission Form
22.0 Kogi State
College of Nursing, Obangede Admission Form
ECWA SON, Egbe Admission Form
College of Nursing, UEC, Ochadamu Admission Form
SOBM Anyigba Admission Form
ECWA SOBM, Egbe Admission Form
23.0 Kwara State
SON, Ilorin Admission Form
SON, University of Ilorin Teaching Hospital, Ilorin Admission Form
College Of Nursing, Oke-Ode Admission Form
SOPBM, Ilorin Admission Form
SOPB A & E Nursing University of Ilorin Teaching Hospital, Ilorin Admission Form
SOPB Paediatric Nursing, University of Ilorin Teaching Hospital, Ilorin Admission Form
SOPBN Nephrology Nursing, University of Ilorin Teaching Hospital, Ilorin Admission Form
24.0 Lagos State
SON Igando Admission Form
SON, LUTH, Idi-Araba Admission Form
SON, Military Hospital, Yaba Admission Form
SOBM, Igando Admission Form
SOPBM LUTH, Idi-Araba Admission Form
SOPBM, Military Hospital, Yaba Admission Form
SOPB A & E Nursing, LUTH, Idi-Araba Admission Form
SOPB Paediatric Nursing, LUTH, Lagos Admission Form
SOPB Ophthalmic Nursing, LUTH, Lagos Admission Form
SOPB Peri-Operative Nursing, LUTH, Lagos Admisssion Form
SOPB A&E Nursing, National Orthopaedic Hospital, Igbobi, Lagos Admission Form
SOPB Orthopaedic Nursing, NOH. Igbobi, Lagos Admission Form
School of Mental Health Nursing, Federal Neuropsychiatric, Yaba Admission Form
25.0 Nasarawa State
SON, Lafia Admission Form
SOBM, Lafia Admission Form
26.0 Niger State
SON, Bida Admission Form
SOBM. Minna Admission Form
SOBM, College of Nursing Sciences, Kontogora Admission Form
27.0 Ogun State
SON, Abeokuta Admission Form
SON, Ijebu-Ode Admission Form
SON, Ilaro Admission Form
SON, Lantoro Admission Form
SOPBM Abeokuta Admission Form
SOPBM, Ijebu-Ode Admission Form
JAFAD College of Nursing Sciences Admission Form
School of Mental Health Nursing, Aro, Abeokuta Admission Form
28.0 Ondo State
SON, Akure Admission Form
SOBM, Akure Admission Form
29.0 Osun State
SON, OAUTHC, Ilesa Admission Form
SON, OAUTHC, Ile- Ife Admission Form
SON, Osogbo Admission Form
SON, Seventh Day Adventist Hospital, Ile- Ife Admission Form
SOPBM, OAUTHC, Ilesa Admission Form
SOPBM, Osogbo Admission Form
SOPBN Peri-Operative Nursing OAUTHC, Ile-Ife Admission Form
30.0 Oyo State
SON, Baptist Medical Centre, Saki Admission Form
SON, Bowen University Teaching Hospital, Ogbomosho Admission Form
College of Nursing, Eleyele, Ibadan Admission Form
College of Midwifery, Eleyele, Ibadan Admission Form
SON, University College Hospital, Ibadan Admission Form
SOBM, Muslim Hospital, Saki Admission Form
SOPBM, Baptist Medical Centre, Saki Admission Form
SOPBM, Bowen University Teaching Hospital, Ogbomoso Admission Form
SOPBM, Oluyoro, Ibadan Admission Form
SOPBM, University College Hospital, Ibadan Admission Form
👈
College of Nursing and Midwifery Dept. of Basic Midwifery, Kisi Campus, Ibadan Admission Form
SOPBN Occupational Health, University College Hospital, Ibadan Admission Form
SOPB Peri- Operative Nursing University College Hospital, Ibadan Admission Form
31.0 Plateau State
SON, Jos University Teaching Hospital, Jos (MMH) Admission Form
SON, Vom, Jos Admission Form
SOBM., Vom, Jos Admission Form
SOPBM, Jos University Teaching Hospital, Jos (MMH) Admission Form
SOPBM, Our Lady of Apostles, Jos Admission Form
SOPB Anaesthetic Nursing, Jos University Teaching Hospital, Jos Admission Form
SOPB Critical Care Nursing, Jos University Teaching Hospital, Jos Admission Form
Hill College of Nursing Science (HILLCONS) Jos Admission Form
32.0 Rivers State
SON, Port-Harcourt Admission Form
SOPBM, Port-Harcourt Admission Form
SOPB A&E Nursing, University of Port Harcourt Teaching Hospital
SOPB Paediatric Nursing, University of Port Harcourt Teaching Hospital Admission Form
33.0 Sokoto State
SON, Sokoto Admission Form
SON, Usman Danfodio University Teaching Hospital (UDUTH), Sokoto Admission Form
SOBM, Sokoto Admission Form
Community Midwifery Programme, SOBM, Sokoto Admission Form
SOPBM, Usman Danfodio University Teaching Hospital, Sokoto Admission Form
School of Mental Health Nursing, Federal Neuropsychiatric Hospital, Kware Admission Form
34.0 Taraba State
SON Jalingo Admission Form
SOBM, Jalingo Admission Form
35.0 Yobe State
SON, Dr. Shehu Sule, Damaturu Admission Form
SOBM. Dr. Shehu Sule, Damaturu Admission Form
Community Midwifery Programme, SOBM. Dr. Shehu Sule, Damaturu Admission Form
FMC Nguru College of Nursing Science Admission Form
36.0 Zamfara State
SON, Gusau Admission Form
SOBM, Gusau Admission Form
Community Midwifery Programme, SOBM, Gusau Admission Form
37.0 FCT – ABUJA
SON, Gwagwalada Admission Form
SOBM, Gwagwalada Provisional Admission Form
SOPB Critical Care Nursing, University of Abuja Teaching Hospital, Abuja Admission Form
SOPB Nephrology Nursing, National Hospital, Abuja Admission Form
National Hospital Abuja Post-Basic Nursing Form