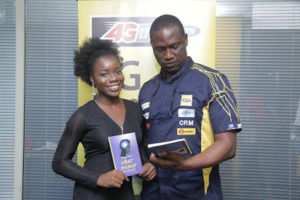 When it comes to education and academic excellence, "9ja Nor Dey Carri Last". We are blessed in the area of academics. This is the story of Nkechi Chidi Ogbolu who bagged PhD scholarship at the University Of California. Nkechi Chidi Ogbolu is just 18 years and already making her country very proud.
About Nkechi Chidi Ogbolu
She attended Carol Nursery and Primary School, Agidingbi, Ikeja in Lagos
She took SAT and TOEFL at age 13
Nkechi recieved 5 scholarships offering admission ot 5 different colleges in the United states.
Nkechi Chidi Ogbolu entered University at the age of 14.
She attended West African International School in the Gambia
She graduated with a  Magna Cum Laude which is an equivalent of between 3.5 and 3.8 from Howard University
Author of the book Uber Minor in College.
Nkechi Chidi Ogbolu Bags PhD Scholarship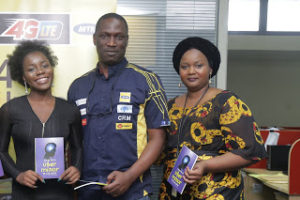 Nkechi Chidi ogbolu who said she had a life of opportunity and it has been one that she had to look for information to get to where she got to, graduated at the age of 18 years.  She has given Nigerians what to be proud of in the educational scene. She is the youngest person to graduate from Howard University, Washington, DC USA. Furthermore, she has been selected to begin a PhD programme at the University of California.
All Eyes On Nkechi
Nkechi whose book titled Tales of an Uber Minor in College, has just been presented in Kaduna State visited MTN headquarters Ikoyi, Lagos. As expected, she was warmly received by them . The staffs of MTN also had the benefits of recieving autographed copies of her book.
Recommended…….. Barack Obama's Top Secrets of Success
Never Give Up
Very Importantly, Nkechi Chidi Ogbolu whom we sing her praises now had at one point thought of dropping out of school. Of course because of the courage to continue, she has accomplished what many adults will struggle to achieve in their lifetime.
MTN Encourages Nkechi Chidi Ogbolu
MTN as a way of encouraging her and encouraging students purchased copies of her book. These copies are expected to be distributed to primary and secondary schools. The copies therefore are to inspire  and encourage young scholars to dream big and reach for the stars.
TOP CHOICE………………… Agip Undergraduate Scholarship, see how to apply
NOTE:- Finally,  Nkechi Chidi Ogbolu is a living proof that ordinary people can achieve extraordinary and exceptional things.
Also Read…………….. Tips to becoming academically excellent Overnight
Like our page on facebook @ facebook.com/03schools