For the purpose of having the most organized event ever, you and I will quickly see "De' Laurel Ushering Agency – Best & Most Affordable Ushering Agency In Benin City".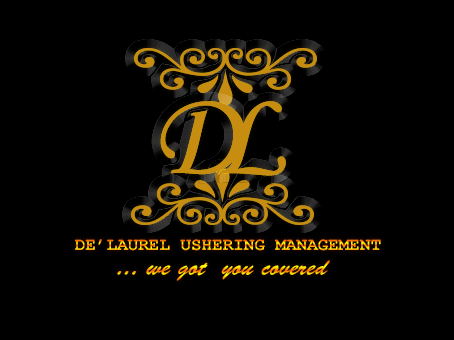 Are you worried about your event being rowdy and disorganized?
Are you worried about Seating/table arrangements, placing of guests at the right tables, gifts/souvenir distribution?
Are you worried about where you can get classy, beautiful, well educated and confident ushers for your events at affordable prices?
Then worry no more as De' Laurel Ushering Agency is here for you.
We offer services such as bulleted below.
We offer services such as;
Assisting In Table Arrangement
Ushering Guests to their seats
Keeping your event classy and organized
Distribution of gifts/Souveniers
Serving of Food, drinks and water when the need arises.
De' Laurel ushers are well known for punctuality, very awesome dress sense and excellent ushering qualities. Our ushers are trained by professionals at regular intervals to givr you maximum satisfaction.
We have ushered for several events such as wedding parties, burials, conferences, birthday parties, brand marketing (as Marketing agents) and we have received awesome feedbacks.
For a classy and organized event that you would never forget, just call DE' LAUREL Ushering  Agency and we will have you covered.
For more enquiries, call
We also offer other services like facial modelling, full body modellingand run-way modelling.
Cheers.
DE' LAUREL Ushers………………..We Got You Covered.